FOR IMMEDIATE RELEASE
JUNE 24, 2020
Experience Bryan College Station's President and CEO Receives Tourism Industry's Highest Individual Educational Achievement
BRYAN COLLEGE STATION, TX –Experience Bryan College Station's President and CEO, Kindra Fry, recently received her Certified Destination Management Designation (CDME), constituting as the highest educational achievement an individual can receive in the tourism industry. 
The CMDE program focuses on "vision, leadership, productivity, and implementing business strategies," for senior executives looking to further their careers and help influence industry leaders in tourism's constantly changing environment. 
"The things I have learned during this program have been directly applicable to building the tourism efforts in our community, and I am looking forward to continuing to use the skills and knowledge I have gained to assist with the continued growth of tourism in our community," said Fry. 
The certification program involves four core courses, one written paper, two electives, and a final exam within a four-year time frame. 
More information regarding the CDME program can be found at destinationsinternational.org/cdme. To learn more about Experience Bryan College Station, visit experiencebcs.com.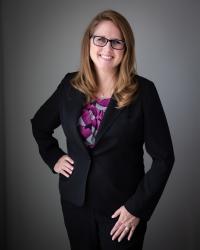 Kindra Fry, President/CEO of Experience Bryan College Station
###
To stay up-to-date with what's happening in Bryan College Station, visit experiencebcs.comand follow along on social media @ExperienceBCS on Facebook, Instagram and Twitter.
Contact: Kendra Davis, Conventions Marketing Manager
kendra@experiencebcs.com