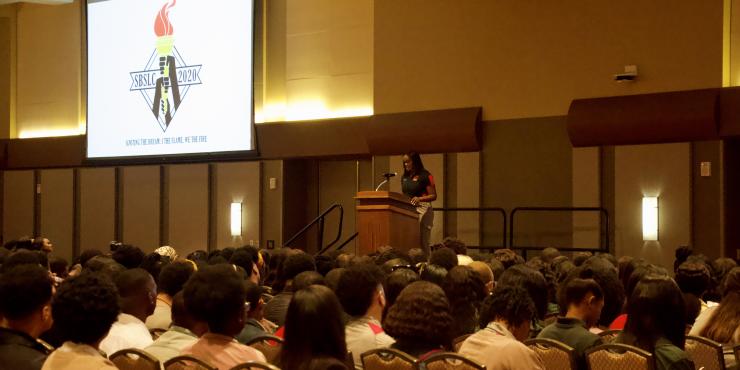 FOR IMMEDIATE RELEASE
JANUARY 16, 2020
BRYAN COLLEGE STATION, TX – The annual Southwestern Black Student Leadership Conference (SBSLC) is being held on the Texas A&M University Campus from Jan. 16 -18.
The organization was developed in 1989 with the intent of helping alleviate issues that affected the African American community on campus. 
The conference focuses on workshops that help to develop strong leadership skills, address solutions to major issues, as well as work to bring unity among students and leaders of all levels.
This year's conference focuses on themes such as "Utilizing the Light of the Past to Illuminate the Future," "When will Tomorrow be Today?", and "The Revolution: Walk With Us." During the conference, attendees will also have the opportunity to learn about and donate bone marrow or cord blood to the "Be The Match" foundation which helps those suffering from Leukemia or Sickle Cell Anemia.
This annual event has an estimated economic impact of $247,277 with approximately 240 room nights based on projections.
To learn more about this event visit, sbslc.tamu.edu.
###
To stay up-to-date with what's happening in Bryan College Station, visit experiencebcs.comand follow along on social media @ExperienceBCS on Facebook, Instagram and Twitter.
Media Contact:
Kendra Davis, Conventions Marketing Manager
P: 979.260.9898
E: kendra@experiencebcs.com