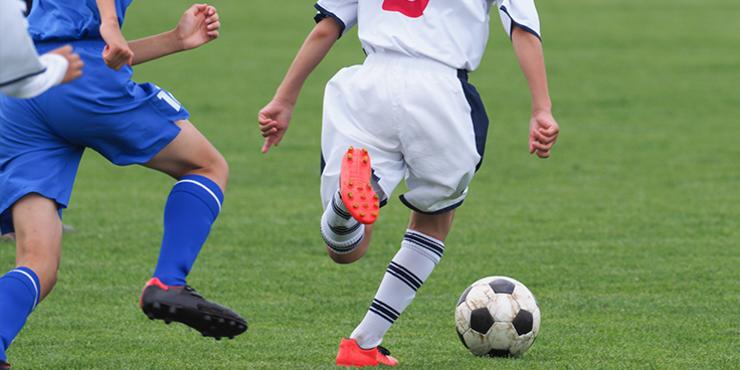 Bryan College Station's state-of-the-art facilities host diversified athletic events from all over the nation. Take a look at the featured competitions that made 2017 an epic year for our destination.
---
At Gilliam Indoor Track Stadium
Gilliam Indoor Track Stadium is home to both championship Men's and Women's Track and Field teams at Texas A&M. The track is created with the same surfacing that was used for the track & field events at the 2008 Summer Olympic Games. Your athletes can experience amenities that include a six-lane 200-meter track, eight independent sprint lanes, two long and triple jump sand pits, grandstands to seat over 4,100 and more.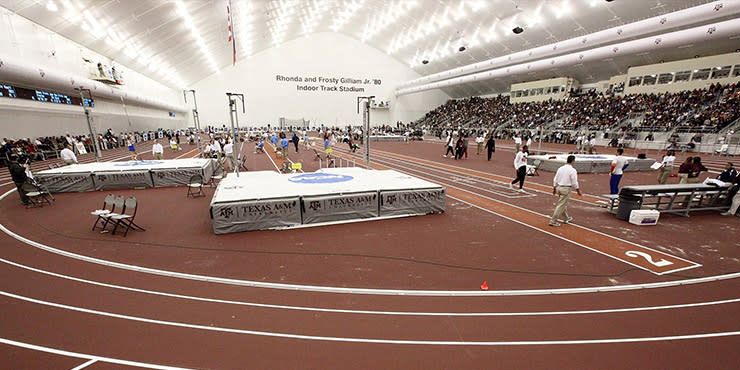 DI/DII NCAA Indoor Track & Field Championships
Held this past March, the Division I/Division II Indoor Track & Field Championships brought thousands of spectators and an inaugural victory for Texas A&M Men's Track & Field team in the 4x400m relay.
---
At Veterans Park and Athletic Complex
Veterans Park and Athletic Complex is 150 acres of sports entertainment, with 11 full-size athletic fields, a near 10,000 sq.ft. pavilion including kitchen, restroom and accommodations for 500, and venue expansions including the addition of two synthetic turf multipurpose fields coming soon.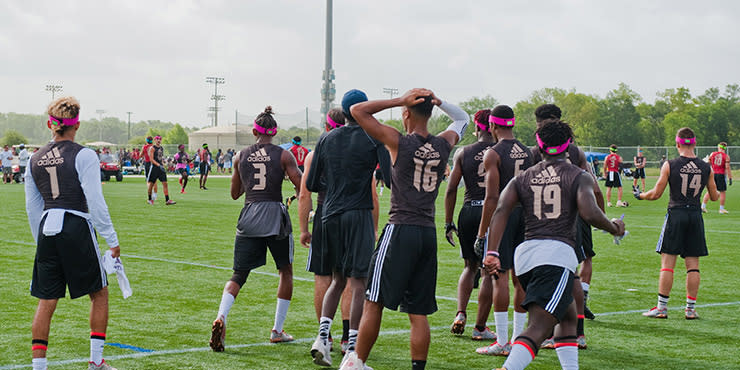 20th Annual Texas 7-on-7 State Football Championships
Over 8,400 athletes and spectators flocked to Veterans Park for this past summer's 7-on-7 State Championships. For 19 years, Bryan College Station has been chosen to host this action-packed 3-day event.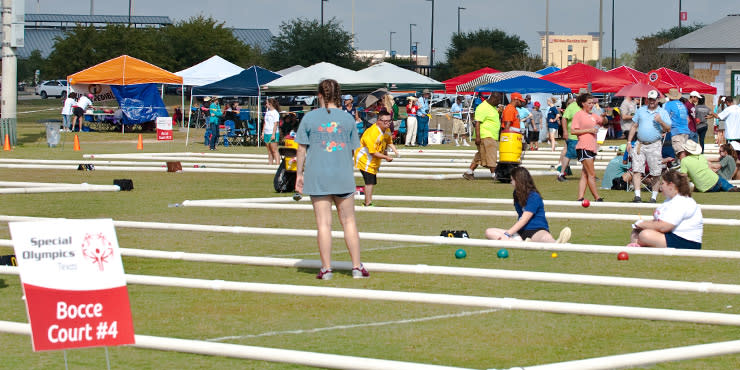 Special Olympics Texas Fall Classic
In partnership with Special Olympics Texas, Bryan College Station Sports + Events saw around 4,300 in attendance, including hundreds of remarkable athletes from across the state, at the 17th annual Special Olympic Texas Fall Classic.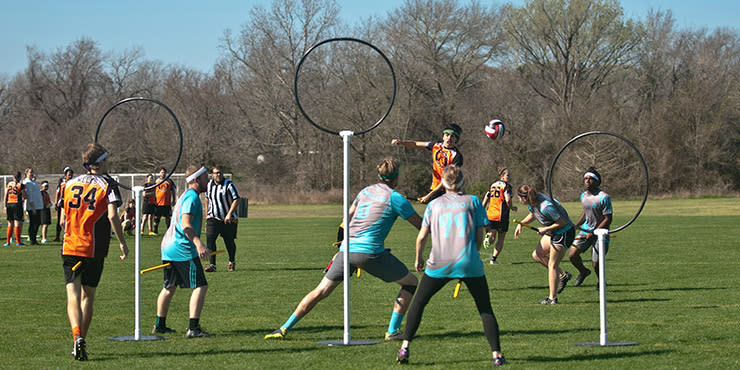 Southwest Regional Quidditch Championship
The broomsticks were 'soaring' at Veterans Park this past February. USQ (US Quidditch) members from the southwest participated in the regional championships for the chance to qualify to compete in the US Quidditch Cup.
---
At Reed Arena
Home to the Aggie Men's and Women's Basketball teams, Reed Arena seats nearly 13,000 and features the same amenities like that of an NBA arena. As one of the best court spaces in the southwest, this venue provides state-of-the-art accommodations for not only A&M athletes, but for yours as well.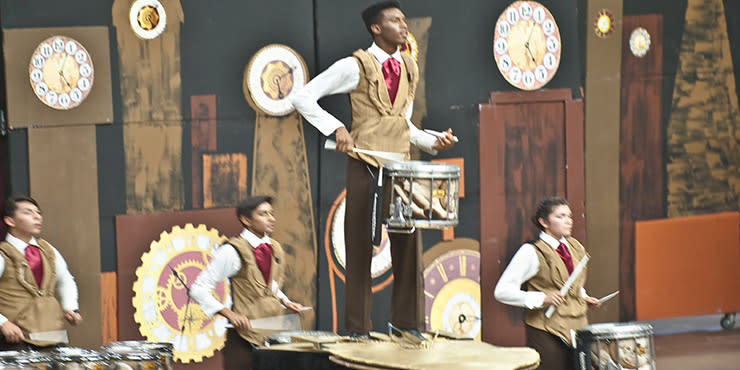 Texas Colorguard Circuit Championships
For two days, more than 6,000 performers and fans gathered for the Texas Colorguard Circuit Championships at Reed Arena.
Through Bryan College Station's Preferred Access Agreement with Texas A&M, rental costs for some of the venues listed above are eligible for discounts when a planner books one of the state-of-the-art facilities through Bryan College Station Sports + Events.
Interested in bringing your event to our destination? Reach out!