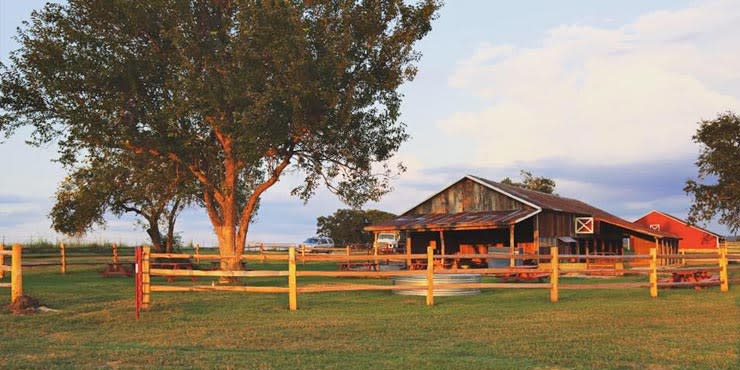 Located just a short drive from Bryan College Station, 7D Ranch is a working cattle ranch with 1,600 acres surrounded by nature and offering groups a unique setting for their next meeting or event.
Perfect for business retreats and more, the ranch invites groups to take advantage of the peaceful atmosphere away from the office and sneak in a bit of cowboy fun too.
Take a closer look at why the 7D Ranch is perfect for your next event.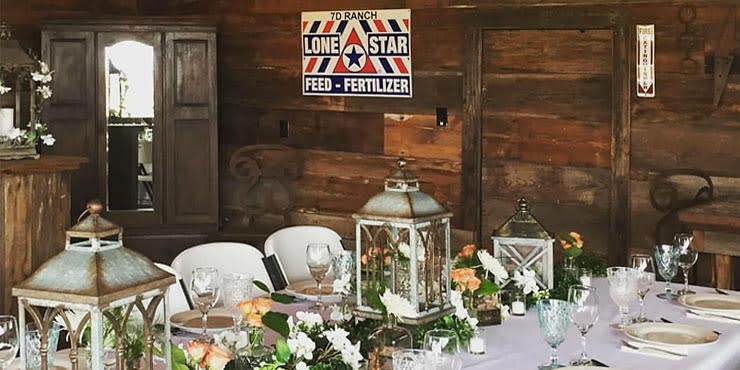 Host Your Meeting Here
Talk business with your team at the 7D Ranch and enjoy all the modern amenities of a typical boardroom, from flexible meeting spaces to WiFi technology and projection screens for presentations and group work.
Dining options are also available for groups–all with a nod to the cowboy way of life. From the Cowboss and Cowhand dinner to the Chuckwagon Trail Ride dinner, savor a hearty meal and then spend some time around the campfire afterward.
Let your team take in the quiet surroundings of the ranch away from the everyday distractions and allow for brainstorming in a new environment.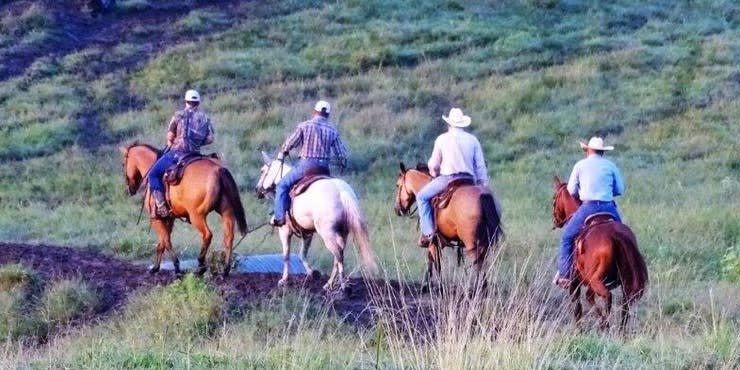 Team Building Activities
When your group is ready to step away from their meeting for the day, let them experience the authenticity of the cowboy life while strengthening teamwork, communication skills and trust during a unique outing on the ranch.
From skeet shooting to fishing, trail rides, cattle drives, archery lessons and more, planners can choose from predetermined packages or create a customized itinerary to meet your group's needs.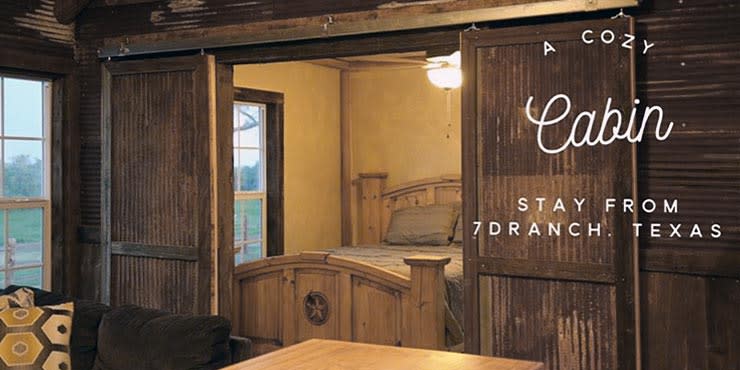 Spend the Night at the Ranch
Interested in overnight group accommodations at 7D Ranch? The property is home to numerous cabins that can host a total of 27 people; an additional hunting lodge can accommodate eleven guests.
Host your group among the rolling hills of Texas and enjoy modern-day conveniences among the reclaimed materials used in the construction of the ranch's cabins.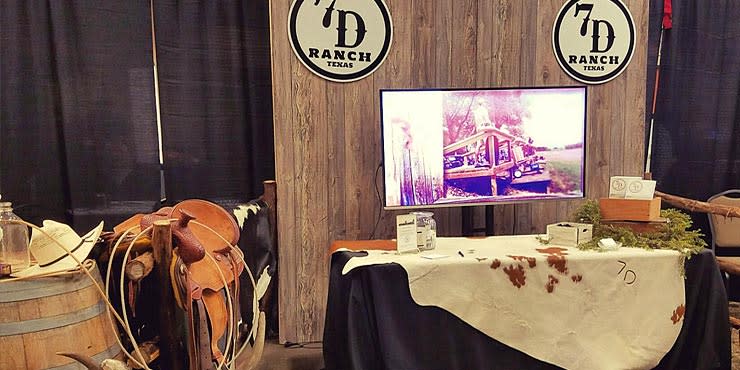 Learn More About 7D Ranch
Ready for your group to experience the cowboy way of life for their next event? Get in touch with the Experience Bryan College Station sales team and let us help you plan a successful event surrounded by nature, with flexible meeting space and plenty of Texas hospitality.