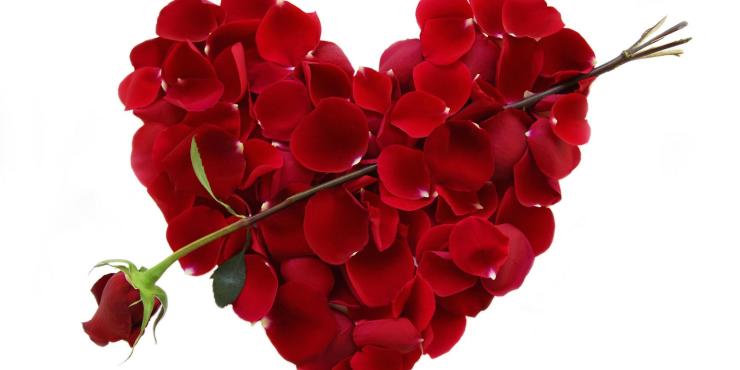 2015 is well underway, and what does that mean?  Time to think about the next holiday! If you've been to some stores, you can most likely guess what's around the corner – a day of love, chocolates, and flowers. That's right folks, Valentine's Day 2015 is already a couple of weeks away. With the heart-filled day landing on Saturday this year, it's wise to start planning now! Here are some ideas either for those looking for a romantic getaway to Aggieland or the townies that are sticking around to help make that someone special feel extra loved with something besides a gift certificate.
BOOK A HIDEAWAY
Sure Bryan-College Station features more than 30 hotels, but have you checked out our numerous bed and breakfasts?  Some are nestled away into houses built before the 1900's, while others are newer models with all the amenities (and then some) you'd find in a hotel.  For example, tuck away in the woods at the 7F Lodge, where there are eight cabins but separated by beautiful trees and Texas land making it feel like you're out on the ranch.  Wherever you choose, you'll find the hosts at all these bed and breakfasts are some of the most hospitable around!
CATCH A SHOW
What's the best way to cap a nice dinner?  With a stage show of course!  And all three stages will be full on Feb 13 or 14 with various shows.  Catch a musical at The Theater Company, or a romantic comedy at Stage Center, or a traveling show at Rudder Theater and MSC Opas.  Buy your tickets early – most typically sell out!  Not into the live version of shows?  Check out the IMAX theater in Bryan for a 72-foot wide display of the hottest movie out.
CHOCOLATE ART
Everyone of any gender loves a good box of chocolates on Valentine's Day.  But why not give them something with a little more flair?  Truman Chocolates and the Chocolate Gallery have candies so pretty that many often say they feel bad eating them because it's like eating art.  Decorations aside, the chocolates don't last long once one is tasted – with unique flavors like mango and even bacon chocolate, there's a reason both are popular across the state.  Order early though! Both regularly sell out the day of!
GET ACTIVE
For some, romantic can mean less of getting flowers and more of going on an adventure.  Try sliding on the skates at Spirit Ice Arena in College Station or go a little higher at the Lone Star Trapeze Academy in Bryan.  Both are sure to be memorable for those that are more athletic (and both most assuredly allow flowers to be brought in too). These are just a few ideas – of course, there are many great flower shops, wine tasting rooms, boutique shops, and high-end restaurants around town.  Whatever you pick, you can be assured that it'll be a romantic time in n Aggieland!
---
Blog by Jordan Meserole, who works for the CVB and accepts all chocolates or flowers even if it's not Valentine's Day. (The BCS CVB publishes blogs from time to time. The content is considered original and is not paid advertising. While posted by the BCS CVB, the writer's views or opinions do not necessarily reflect the opinions or views of the BCS CVB as an organization.)