Plan a down-to-Earth meeting in Bryan College Station. Incorporate Southern charm, local and fresh dining and outdoor adventures for your groups.
A winner of Open Table's 2017 "Diner's Choice" awards and one of TripAdvisor's top ranked restaurants in Bryan College Station, Messina Hof Resort & Winery's Vintage House Restaurant serves fresh vineyard cuisine with wine country elegance.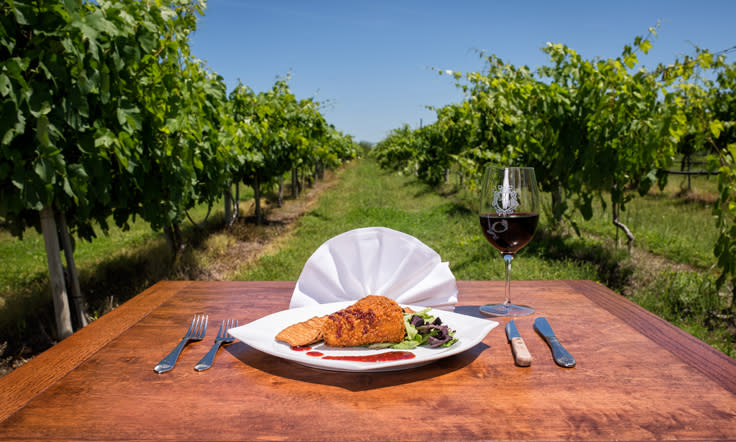 From authentic, local flavors of Central Texas to globally inspired dishes, Ronin Cooking at the Icehouse on Main (opening August 2017) offers farm-fresh cuisine that is sustained by local farmers and fishermen, and is prepared by the owner, Chef Brian—an experienced chef who previously worked under the famous Iron Chef, Morimoto. Plan a family-style dinner, movie night or elegant mixer for your groups.
Don't forget the simple joys that can be found in a destination's natural setting. Promote health and wellness by carving out some time to incorporate outdoor adventures into your schedule. Plan some extended time to let your group get the most out of Bryan College Station.
Lake Bryan and Lick Creek Park offer nearby "getaways" and make excellent locations for outdoor exploration. Drop a hook to the side of a boat. Take a light hike to encourage team building. Go for a paddle while you soak in some Southern scenery.
Escape to the natural beauty of Texas. Taste true, local flavors. Feel what it's like to get back down to earth. That's the beauty of our destination. That's Bryan College Station.