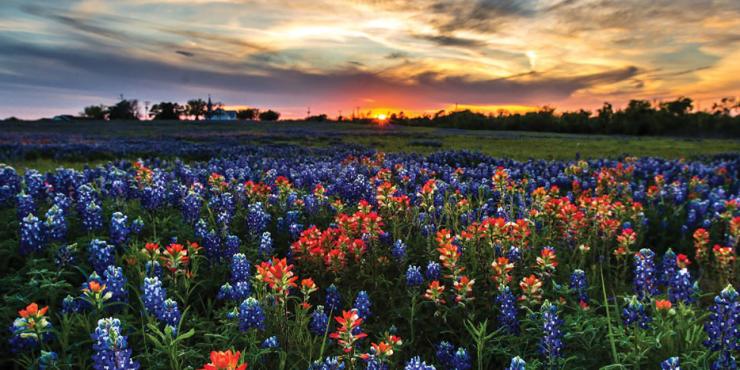 A blog dedicated to all of the wonderfully good things that happened this past week, because let's face it - we still have so much to celebrate, despite the unique circumstances we've currently found ourselves in!
Fields of tribute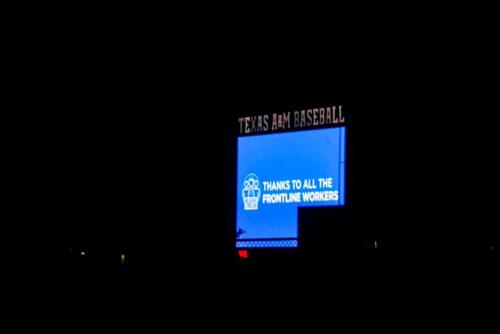 Photo courtesy of EBCS
On April 9, the color blue was resounding across Texas A&M University's campus as Kyle Field, Reed Arena, and Blue Bell Park lit their stadiums to honor first responders, doctors, nurses, and healthcare professionals. A tried and true Aggie tribute to those on the frontlines, not just in the Brazos Valley, but also to those across the U.S., and around the world.  
A sign of gratitude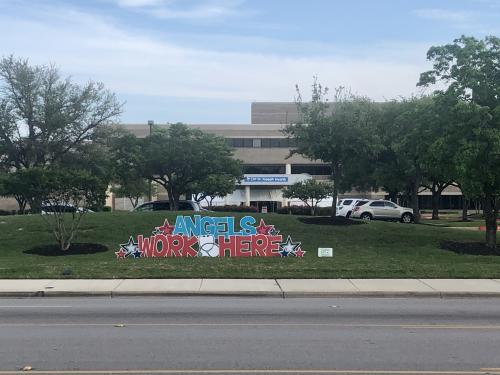 Photo courtesy of EBCS
The CHI St. Joseph's Health Hospital, located on Rock Prairie in College Station, is displaying a sign of gratitude to all of their healthcare workers and their unrelenting efforts to keep our community safe and healthy. Thank you to these angels, and may they know that their hard work does not go unnoticed.  
A kolache of support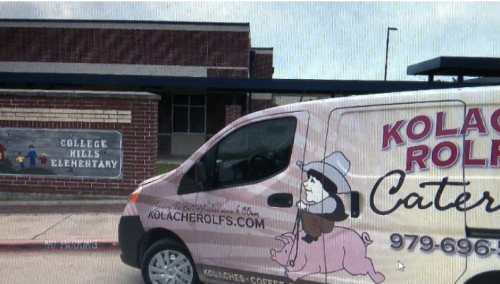 Photo courtesy of KBTX
Eight businesses have partnered up to provide a breakfast treat to kids in Bryan College Station and surrounding communities. This partnership between Kolache Rolfs, Daniel Stark Law, Brazos Land Company, Slovacek Sausage, Edward Jones, Carter's Burger, Wiesner of Hunstsville, and Rollo Inusrance has resulted in over 16,000 kolaches being distributed those attending College Station ISD, Hunstville ISD, Anderson-Shiro ISD, and Normangee ISD. The owner of Kolache Rolfs expects to distribute another 30,000 kolaches, and intends on helping at least 15 additional schools in the Brazos Valley. To read more, click here.
A cutting-edge contribution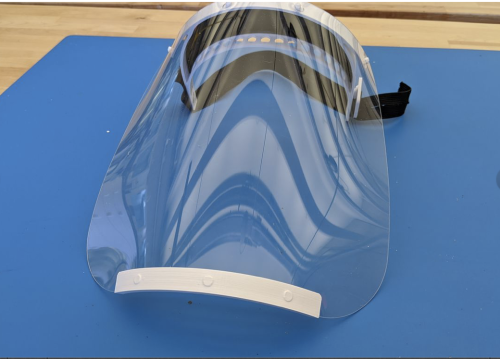 Photo courtesy of the College of Architecture
Students at Texas A&M's College of Architecture are putting their education and skills to use by utilizing 3D printers to produce face shields for healthcare workers. The college anticipates the production of up to 100 masks per day, if materials and sources allow. Not only does this effort provide to those working on the frontlines, but it also gives these students a job who had been let go from their original student worker positions as a result of COVID-19. To read the full article, click here. 
Free meals for the frontliners
Photo courtesy of KBTX
Every Wednesday, from 4:00pm – 8:00pm, the Tilted Pint will be serving a free to-go entrée and soft drink for first responders in the Bryan College Station community. This selfless contribution was initiated by an anonymous $500 donation to the restaurant. In addition to the received donations, the restaurant will also be adding 20%. The Titled Pint hopes that others will continue to donate in order to keep the meals free for the first responders. If you are interested in sponsoring a meal through a monetary donation, contact tiltedpintpub@gmail.com or call 979-485-2360. To read the full article, click here. 
An EGGcellent hunt from home
While we may not all be able to spend the Easter holiday with our closest friends and family, the Bryan College Station Public Library saw this as an EGGcellent opportunity to have an egg hunt… from the comfort of our homes! Want to participate? All you have to do is:
Decorate plastic, paper, or real eggs
Hide them in your windows where people can see them when passing by
Share your creations by tagging @bcspls and using the hashtag #BCSNeighboordhoodEggHunt on social media
There are always ways to continue making memories and developing traditions with your loved ones, and what better way to do it than putting a unique spin on an ordinary egg hunt. Have fun!