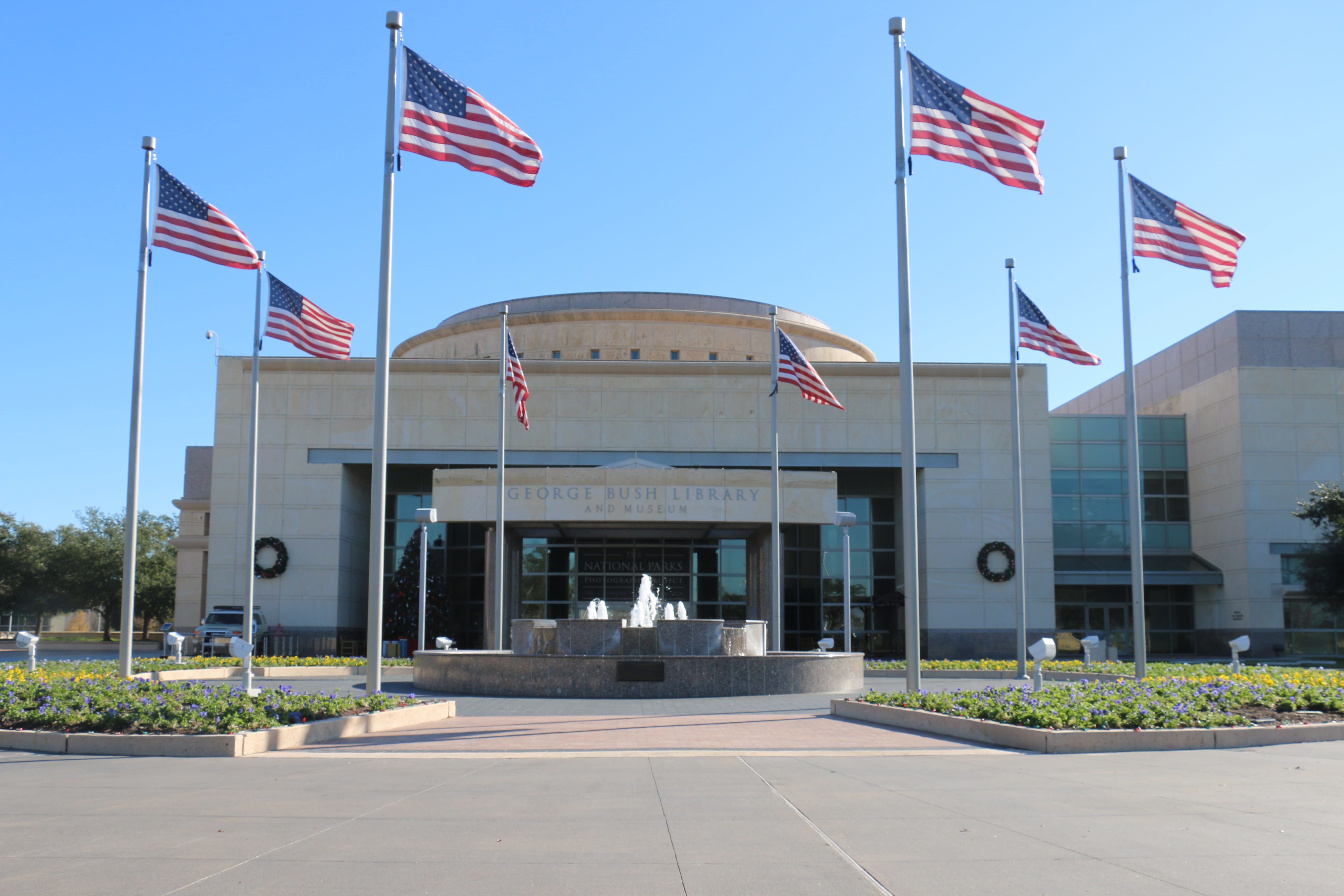 Feel free to call me a bad Aggie after this admission – I won't blame you. I went to Texas A&M from 2000 to 2004 and moved back for a job at the local newspaper, The Eagle, in 2008. But my first visit to the George Bush Library and Presidential Museum was in late July of 2015.
I can make all kinds of excuses. While I was in school, I was of course busy with my "studies." My parents could definitely tell you that didn't involve enough actual class attendance.
Then, when I moved back to Bryan College Station, I worked the night shift, so getting to a museum during the day would have been a stretch (although my days off work were on Thursdays and Fridays).
Also, my family and I have always leaned a little to the left (some more than others), so George H.W. Bush was never the most popular president in our house. I was also never particularly motivated to make it a stop for my parents when they were in town. I suggested it once to my dad and he was sure I was kidding.
Two days after I started my new job at the Bryan College Station Convention and Visitors Bureau, there was a visit to the museum planned for anyone at the office who could make it. Part of our jobs is keeping up with all that the area has to offer visitors and I couldn't exactly turn down the trip since I had never been.
I was blown away.
I teared up at the introduction video, which talks about how George Bush came to love Aggieland so much that his daughter is buried here and that he and Barbara Bush plan to eventually join her in the same plot near the museum.
I looked up in wonder at the replica of the plane George Bush was shot down in when he served as a naval pilot.
I was reminded of many tidbits I had pushed to the back of my mind, like the fact that Bush was the director of the CIA and that the Americans with Disabilities Act was passed during his tenure.
Unfortunately, we only had about an hour to go through all of the displays, which was definitely not enough to delve into everything.
I plan on going back, though. Hopefully in time to see the National Parks Photography Project, which is on display until March 21. And after I told my dad about my visit, he said he might even go the next time he's in town.
If you want to go see the Bush Library for yourself – for the first or 41st time – check out our website, visitaggieland.com, or bushlibrary.tamu.edu for more information.