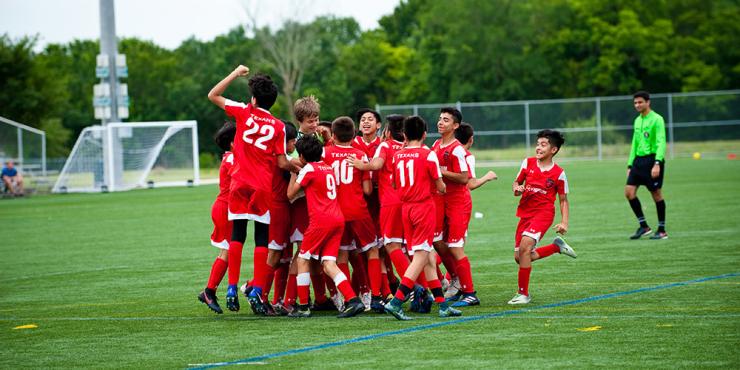 With the development of two world-class stadiums and new enhancements to some of our top athletic facilities, Bryan College Station is THE optimal host for championships and tournaments at the highest level.
Our own director for Sports + Events, Dominique Powell sees key opportunities for event owners when it comes to the development. "These facilities give sports event owners the opportunity to expose their athletes to the latest and greatest in athletic venues, as well as provide the event organizers access to facilities that help their events run smoothly logistically."
Take a look at these four major development projects.
---
World-Class Stadiums That Will Be the New Gold Standard
Set for completion in 2018, the new Texas A&M University softball and track & field developments include state-of-the-art facilities for events hosted at the highest level.
Davis Diamond will seat around 2,000 and include club level seating, two luxury suites, a new press box with two radio booths, a TV booth and a writing press area.
The Sports + Events team reached out to the Senior Associate Athletics Director for Texas A&M, Kevin Hurley, about the $28 million in new development for the softball and track & field stadiums. He said, "Davis Diamond will be the gold standard for collegiate softball," and that facility development of this scale "will take Texas A&M to the forefront of the SEC and college softball."
He says, "Bryan College Station also will have the opportunity use this facility, just as all of our great facilities on campus, as we have a facility agreement in place. This will allow us to serve our community and our state to the degree that was not possible in the past."
A considerable differentiator for Bryan College Station is the Preferred Access Agreement with Texas A&M University. It allows event organizers to receive possible discounts on rental costs when they book one of the university's state-of-the-art venues through the Sports + Events team.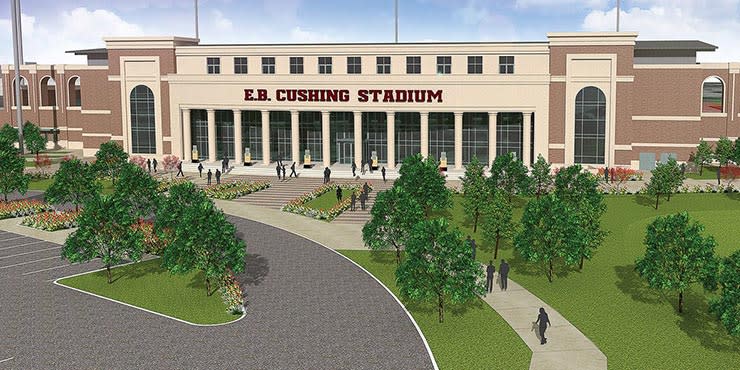 E.B. Cushing Outdoor Track Stadium will be a 90,500 square foot complex that seats approximately 2,200. It will include a nine-lane sprint and hurdle straightaway, a dual field event area, hospitality amenities, a press box, full-broadcast capabilities and service areas. It will house team meeting rooms, locker rooms, a training room, officials' quarters and equipment storage as well.
The development "will bring a world-class stadium to our campus," Hurley said. "The venue will have many possible use options in addition to track meets, but its use as a track facility makes it a destination for competitions of national and international scope."
This stadium will also have a community-wide opportunity with the Preferred Access Agreement.
"From a community standpoint, this stadium will bring a large number of participants, spectators, and visitors who have not been coming to this area in the recent past," Hurley said. "In short, it will make Bryan-College Station a destination location for track competitors and enthusiasts the world over."
---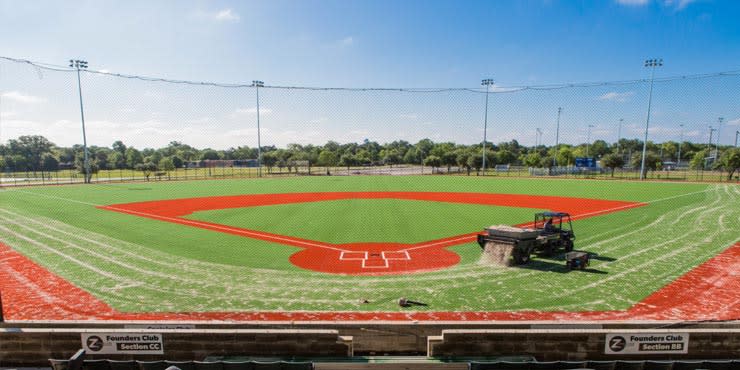 A Legendary Local Stadium with Some Serious Upgrades
Home to the destination's TCL Brazos Valley Bombers baseball team and the PDL Brazos Valley Cavalry soccer team, Nutrabolt Stadium is a local legendary facility that recently underwent some significant advancements.
The playing field is now more sustainable with upgrades from natural grass to turf. There is also a new installation of lighting and grandstands along with an additional set of grandstands situated along the first base line, and bleachers that have been upgraded to metal.
---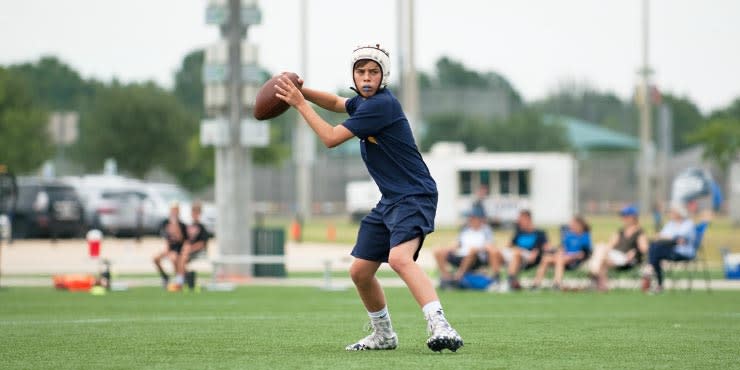 Megaplex Expansions for Even Larger Tournaments
Veterans Park and Athletic Complex is 150 acres of sports and entertainment space, with new expansions slated for completion in 2018. The facility features five natural grass softball fields and a nearly 10,000-square foot pavilion including a kitchen, restroom and accommodations for 500.
Expansions to this mega complex will include the addition of two synthetic turf multi-purpose fields, for a total of 13 full-size athletic fields (all lit). These additions will allow new sports to be played including cricket, rugby and Quidditch.
---
Ready to get the ball rolling (obligatory sports pun)? Then submit your RFP. If you're still looking for additional information about athletic facility development in Bryan College Station, contact one of our Sports + Events people.