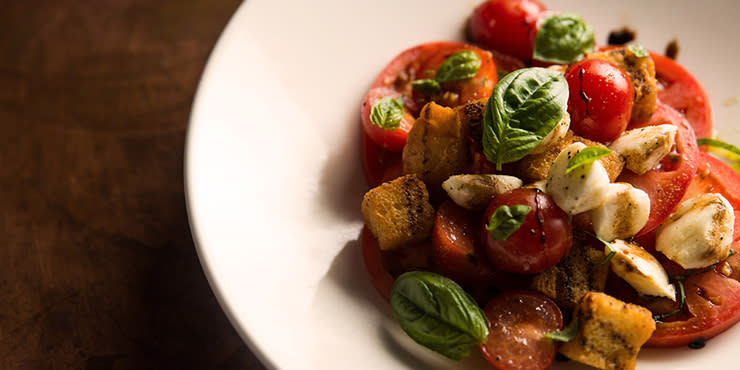 We'll just say it: meetings and conventions can be very action packed. Events with powerful influencers/keynotes, innovative sessions and an influx of new knowledge can be exciting and uplifting.
However, attendees can feel overwhelmed and even drained if they don't have a place to recharge their batteries. So take a look at some quick planning ideas that can help boost your attendees' energy levels.
Move the meeting outside
We know what you're thinking: "It's Texas. It's hot." However, with an average high temperature of 79 degrees and an average low of 58 degrees, we don't mind getting outside here, and you shouldn't either! With creative touches and comfortable amenities added to a unique outdoor space, you could have an alfresco meeting that will revitalize attendees from the get-go.
Find on-site outdoor spaces
A more reserved approach is to plan for some simple outside time at venues that offer both indoor/outdoor onsite meeting space. For meetings that are intimate in size, the Messina Hof Winery, Astin Mansion, and 7F Lodge make excellent venues.
Create recharge stations
These will allow your attendees to get some fresh air, grab a bite of energizing food or get a few minutes of sought-after solitude. Choose unique meeting spaces that accommodate flexibility and layout creativity. The team at Experience Bryan College Station can help you plan for a variety of things from finding the right venue to supplying local, fresh fruit from one of our farm-to-table restaurants. It's amazing how energizing just a simple change in scenery can be.
Plan post-meeting downtime
Plan for some downtime in Downtown Bryan. Window shop or browse the antique shops and boutiques or check out a new restaurant. Attendees can relax and unwind at one of the wineries or breweries, or simply stroll the streets to take in arts and culture of the area.
Meetings and conventions definitely require some stamina. Whether your attendees are navigating the tradeshow floor or engaging in one inspiring speaker after another, their energy levels will ebb and flow throughout the day. Planning for downtime and ample space options (we can help with that) will help refresh your attendees and keep them engaged throughout the meeting.