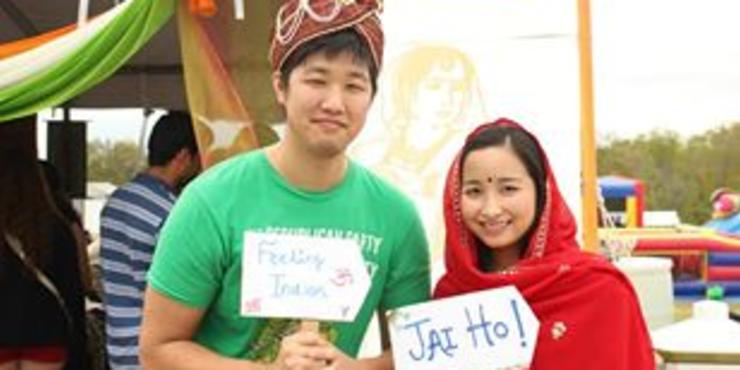 Bryan/College Station is a unique community with people from more than 120 different countries living here. They have either made the Brazos Valley their home or they work or study here. Brazos Valley Worldfest is just as unique. Hosting more than 50 culture displays and performances from around the world on 3 stages, this annual festival is a way to "Celebrate with the World" without leaving the Brazos Valley.
The eighth annual festival will take place on Friday and Saturday, November 21-22, 2014 at Wolf Pen Creek Amphitheater in College Station. Free parking is available at Post Oak Mall.
Friday night festivities include a FREE Salsa and Meringue concert and dance under the stars. Texas A&M University Salsa Fusion will be in attendance teaching lessons starting at 6 p.m. and the La Orquesta Salmerum goes on to perform from 7-10 p.m. Food vendors will be on site and you can even sample Beers From Around the World while you listen and dance. The beer booth is new for 2014 and will highlight more than 10 different beers.
Saturday offers the full world-tour including culture displays, performances on 3 stages, arts and crafts, petting zoo, inflatables, storytelling, the 4th annual Salsa Tasting Challenge, fashion show and the chance to continue to sample the Beers From Around the World, and last, but not least, international and festival cuisine! Admittance on Saturday is also free, but be aware there are nominal charges for the inflatables and petting zoo.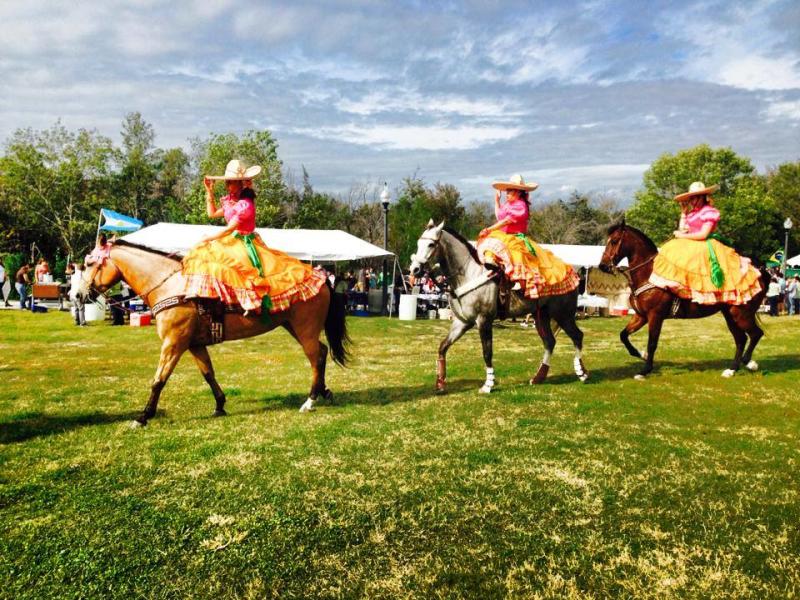 Walk over from Post Oak Mall parking to the amphitheater and hear the lively music representing a variety of cultures while you start visiting the culture displays and food vendors. This year you can also sample Beers From Around the World while you enjoy your funnel cake or corn dog. Continue from the amphitheater area to the festival field and do some shopping from the professional vendors selling their handmade or international products. This mile-plus loop takes you on a trip around the world through the culture displays and international cuisine tasting. Don't forget to taste and vote on the best salsa in the Brazos Valley (or enter your own personal recipe in the amateur category for cash prizes) and visit the inflatables, petting zoo and arts and craft activities. While making your way through the festival site, make sure to pick up the festival program listing the stage schedules and all the activities so you won't miss a thing. Also, a favorite for all attendees is the souvenir festival passport. Get your passport stamped at each culture display as you make your travels.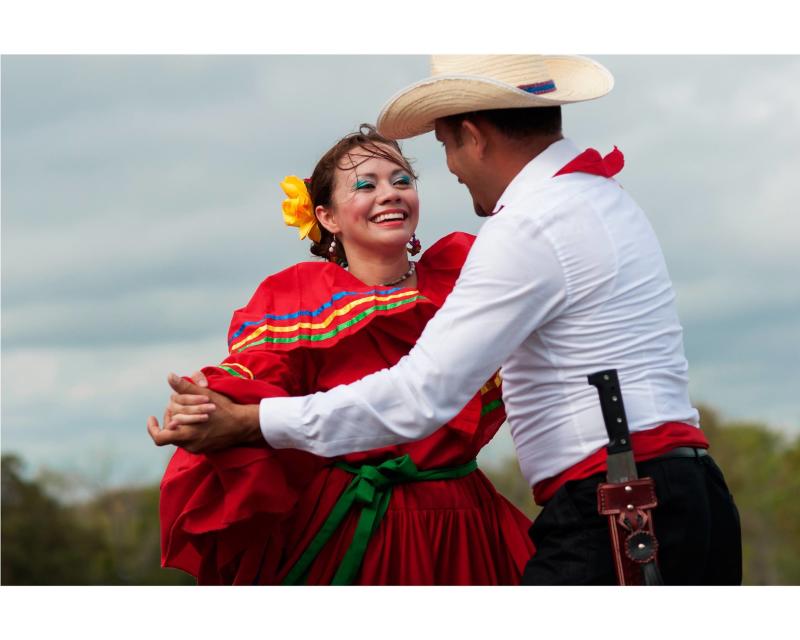 For details on the festival including stage schedules, please visit www.brazosvalleyworldfest.org. You can also find the festival on Facebook, Twitter and Pinterest.
---
Kim Fox is a guest blogger for the CVB who works in the Office of the Provost for a little university named Texas A&M and is a salsa connoisseur.
(The BCS CVB accepts guest blogs from time to time. The content is considered original and is not paid advertising. While posted by the BCS CVB, the writer's views do not necessarily reflect the opinions or views of the BCS CVB.)