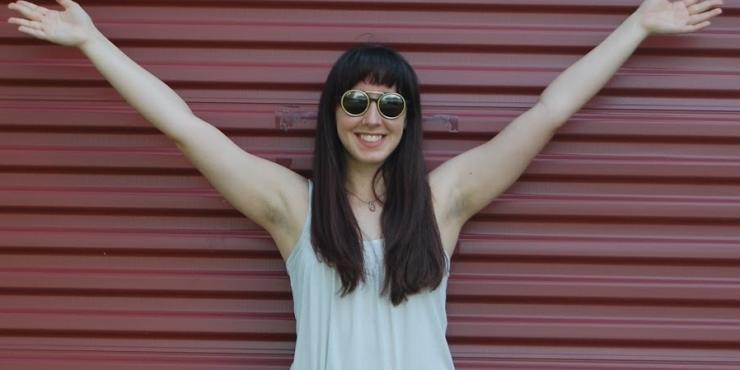 -Where are you from and what are you studying at Texas A&M University?
I am actually a native College Stationite, so I'm from here, and I'm studying Telecommunication Media Studies at Texas A&M with a minor in art/graphic design.
-If you could live in any other place in the world, where would it be and why?
That's a tough one, but I would probably have to pick Florence, Italy. I traveled there many years ago and have wanted to move there ever since. The landscape is absolutely beautiful; The people are so kind, and I could spend hours walking around town, looking at things and talking to people. The culture and history there are so rich and refreshing it makes you never want to leave. Amo la Florence!
-What is the most interesting thing about you?
I guess my collections would be the most interesting thing. I collect stickers, buttons/pins, and best of all, rocks and water from places that I've traveled. I have them all displayed next to each other in different sized and shaped mason jars. Some of my collection includes sand from the Normandy beaches, shells/rocks from the Mediterranean Sea, and some colorful rocks from the Animas River in Colorado.
-If you were on "The Voice" what song would you sing and who would be your coach?
Ugh, that's really hard because I love so many of the coaches. Depending on who was coaching that season, it would have to be either Adam Levine, Miley Cyrus, or Alicia Keys. I would probably sing Down Under by Men At Work or I Want To Hold Your Hand by The Beatles, and maybe remix it or something. However, I did get to meet Sundance Head (the winner of The Voice season 11) at Huricane Harry's this past year, and that was awesome!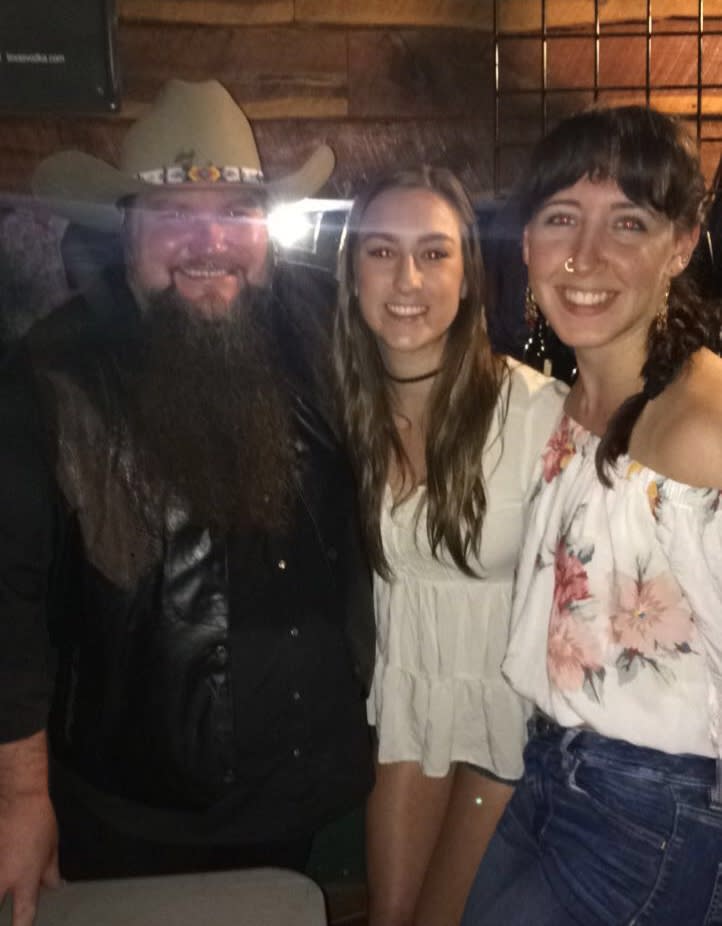 -What is your spirit animal and why?
Well, if you're not counting April Ludgate or Florence Welch, I would have to say a polar bear because they are beautiful, majestic creatures that can withstand anything (including way below freezing temperatures AND global warming). They can make you feel safe and loved, or make you fear for your life if they want to.
-What is the best memory you have in Bryan College Station?
There are just too many great memories that I've made in BCS to pick only one, especially since I've lived here almost my whole life. However, some of my favorite moments here would probably include my senior year prom, all the memories and friends I've made at my job at Buffalo Wild Wings, and getting accepted into TAMU and transitioning from high school into an amazing university all in the same town. All in all, BCS has given me 13 years of memories that I will remember and cherish for the rest of my life.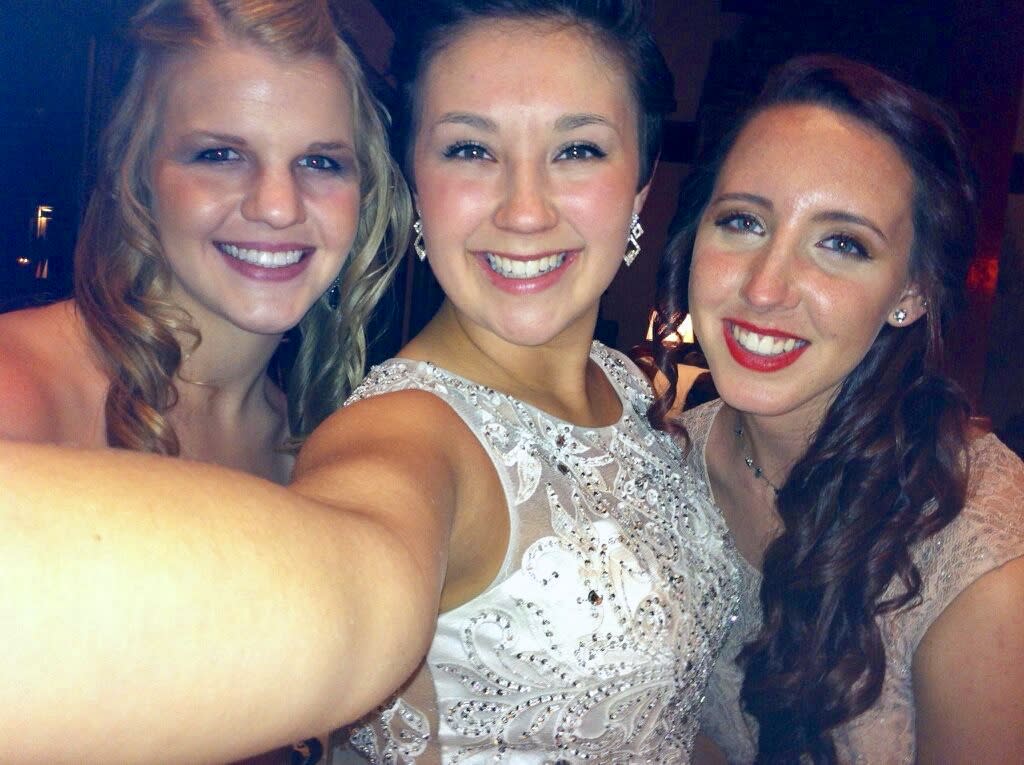 -What is your go-to meal at your favorite restaurant in BCS?
The Cherry Roll at Yummi-Yummi is definitely my go-to meal. It's deliciously warm on the inside and cold on the outside, relatively cheap (for sushi), and they always have good music playing. What more could you ask for?
-What are your three favorite places in BCS?
Oh wow. That's a tough one. Lake Bryan would definitely have to be one because I love being by the water and being able to hang out and BBQ with friends on a nice day, or listening to some live music and grubbing at the Icehouse is another fun thing to do there. Yoga Pod is another one of my favorite places. I love all the amazing classes they offer, and everyone there is so sweet and inviting. It's a great place to get a good workout in, or go to relax and wind down. My third favorite place would have to be Downtown Uncorked Wine Bar because of the pleasant ambiance, cute patio seating, tasty cheeses and pizzas, and the wide assortment of delicious wines.
-If you were on the Bachelorette British Invasion Edition, would you give a rose to Prince Harry or Harry Styles and why?
Prince Harry, easily! First of all, he's royalty (castles, crowns and corgis, duh!). Second off, he likes to participate in service projects and give back to society, which means he (probably) has a good heart. 
-What is your favorite Aggie tradition?
My favorite Aggie tradition would probably be that if Reveille barks in your class then the class is canceled. Even though I know it doesn't happen that often, that makes it that much more special when it does. Plus, even if she doesn't bark during class, there's still a beautiful pup just hanging out with you at school, which is pretty awesome in itself.
-Who do you most admire in your life?
I admire my grandma Bernice the most in my life. She's an amazing lady (or girl, as she would like me to say) who lives life to the fullest and is always trying to "make memories" with family and friends. She's adventurous, hilarious, kind-hearted to all, and lives her life the way she wants to, no matter what other people think or say. She's an inspiration to all. (Love you, Bernice!)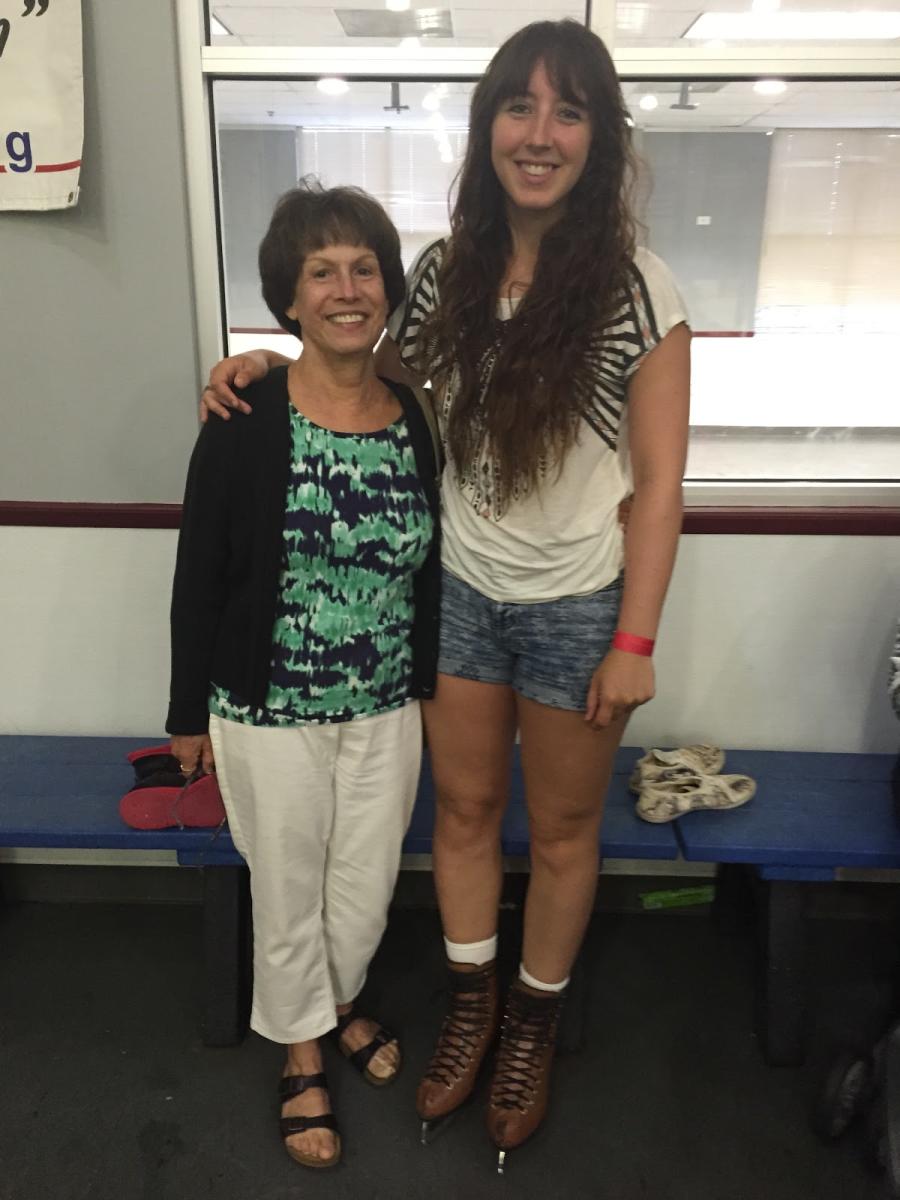 -What does your job entail here at Experience Bryan College Station?
I am the Graphic Design Intern here, so whatever kind of visual content needs to be created, whether that be snapchat filters, flyers, invitations, etc., I am the one who designs it. Although design in my main area of focus, I also help with blog/social media postings, photography, website updates, and other little organizational tasks around the office.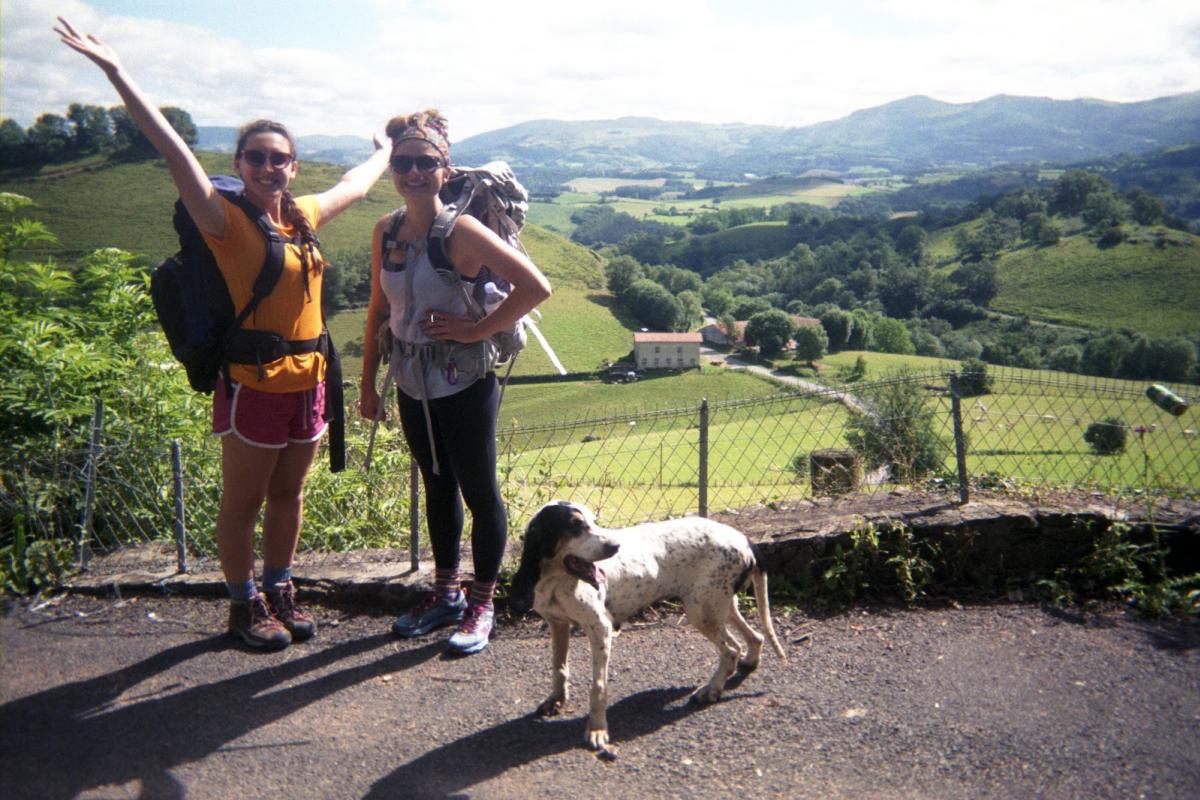 Next up in our "Meet the Intern" series for this summer is Rachel Pardes. Stay tuned!