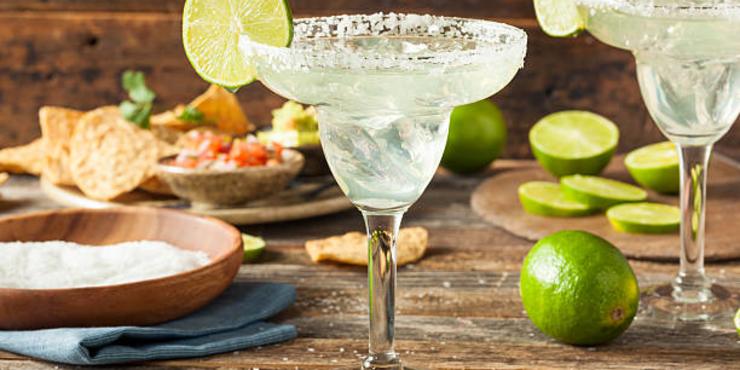 National Margarita Day is HERE in Bryan College Station! In honor of this lime juice and tequila-filled holiday, we've rounded up the best deals in the Brazos Valley so you can sip on a 'rita without worrying about your wallet. 
Here is where to find the best margarita deals in Bryan College Station: 
Abuelo's: Ring in the festivities with an Abuelo's handcrafted margarita—we're talking anything from the Cerveza Rita to the El Jefe — at just $6.95! 
Chimy's: Chimy's + Margs is like PB + Jelly. Beginning at 4pm take a $1 off house margaritas and throw in a floater for $2 more.  
Chili's: From open till close, Chili's is offering 3 margarita choices -- the Cuervo Blue Margarita, the Islandy Tropical Sunrise Margarita, or the fruity Blueberry Pineapple Margarita -- for $5 each. (Insert funny reference to the Office below) 
Chuy's: Watching your figure but want to join in on the party? Take $1 off Top-Shelf Skinny Ritas at Chuy's all day or dress up your favorite margarita with floaters of tequila or orange liquer for just a buck more!
Fuzzy's: $2 Fuzzy 'Ritas all day. Need we say more?
Grand Station Entertainment: Bowling, Arcade Games & $2.22 House Margaritas all day! Sure sounds like a place we want to celebrate! 
Mad Taco: DEALS on DEALS on DEALS! $3 off all MAD 'Ritas ALL WEEKEND | $9 Beer 'Ritas & Flights | $10 Shakers & Mimo 'Ritas ... Did you catch all that?
On The Border: OTB is celebrating National Margarita Day with $4 1800 Gran 'Ritas all day. Long work week? Add an extra "meltdown" to your marg for only $.99. Meltdown options include shots of Blue Curacao, Peach Schnapps or Well Gold Tequila. 
Torchy's: What's a margarita without its buddy the taco? Indulge in the $10 Scallyway Margarita & Taco combo all day at Torchy's. 
Willie's: Margs + Crawfish sounds like a match made in heaven. Take a $1 off all margaritas at Willie's tonight! 
We hope everyone has a fun but SAFE National Margarita Day in #BCSTX! 
Did we miss a deal? Feel free to comment below with any other restaurants or recommendations.