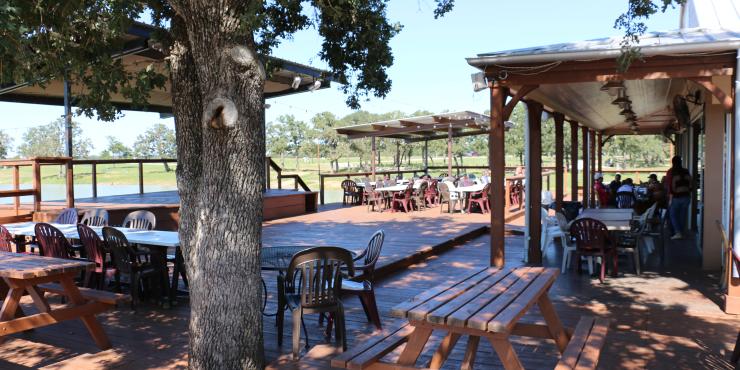 We wanted to find some pet friendly patios in Bryan College Station for our furry friends. After some looking, we found the following places allowed dogs on their patios.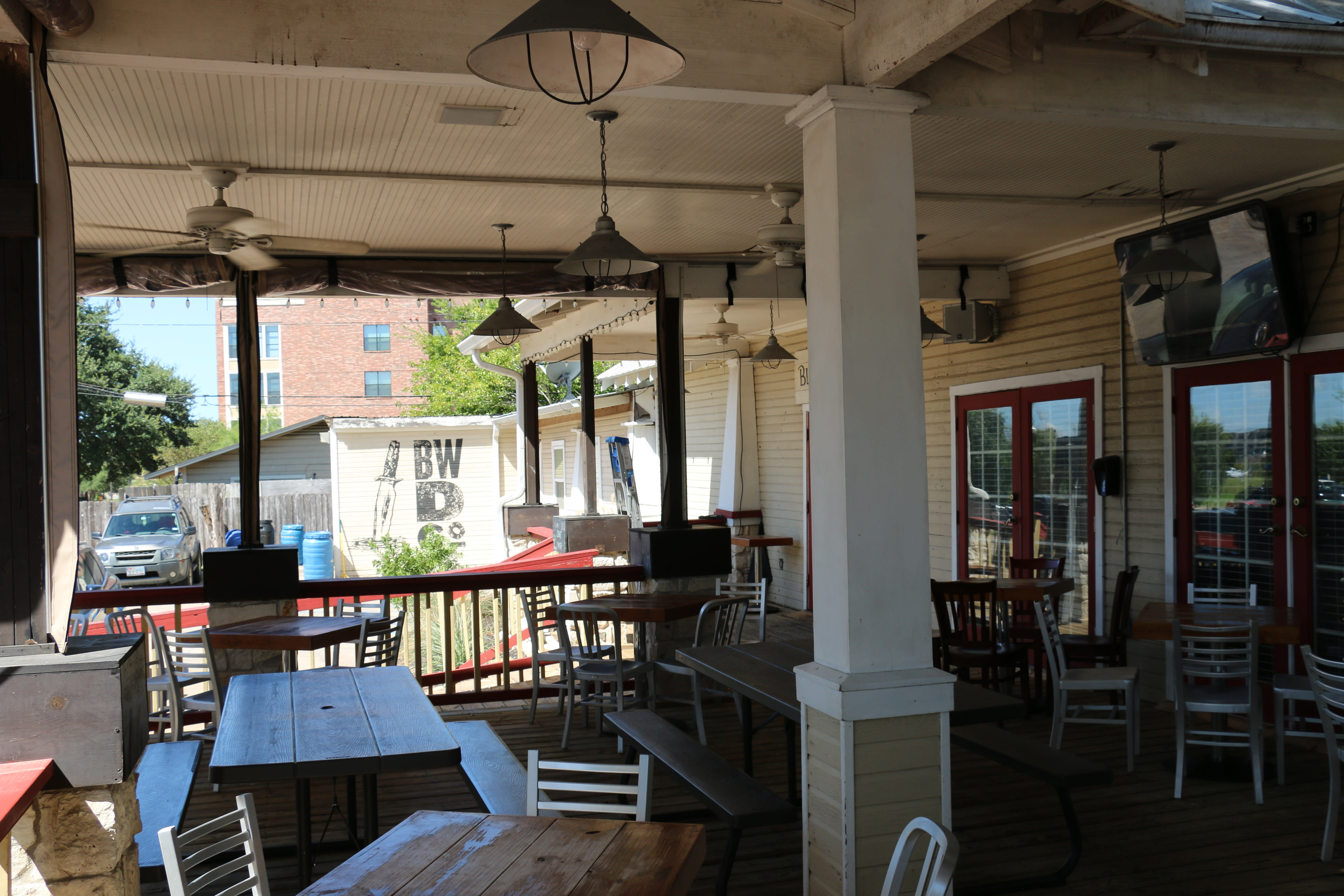 Blackwater draw 
Blackwater Draw has a great outdoor space in the Northgate District. Pups of all shapes and sizes are welcome. Kick back and play a game of cornhole or washers.  Blackwater is known for great craft beers and food sourced from local farms. They are open from 11 a.m .to 2 a.m. Monday to Saturday, and 10 a.m. to 2 p.m. on Sundays.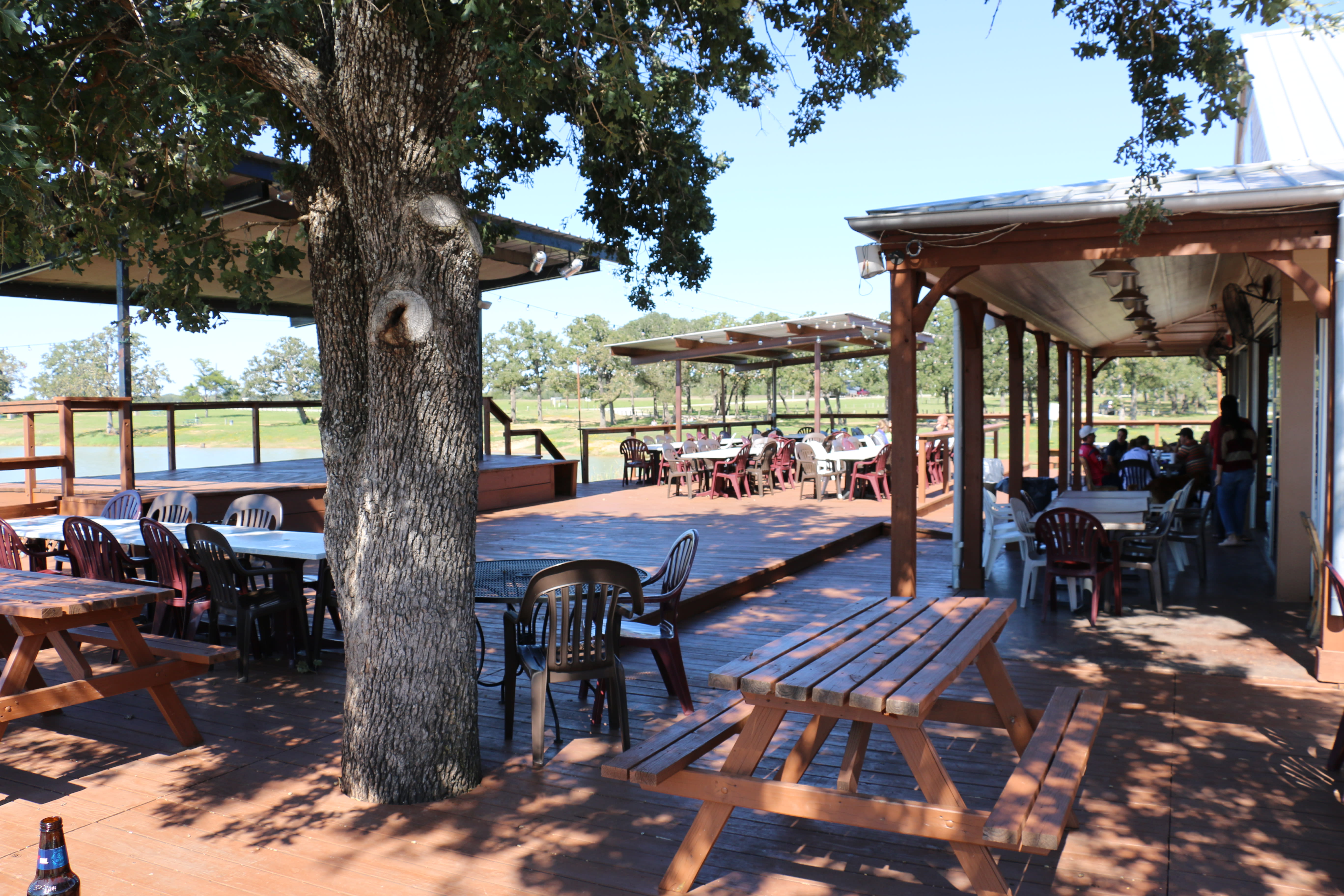 Lakeside Icehouse
The Lakeside Icehouse at Lake Bryan is a great place to bring your four-legged friends. The Icehouse has a patio right next to Lake Bryan. The icehouse is a great place to eat, play and listen to live music while enjoying the Aggieland Sunset. They also serve brunch Sunday afternoons.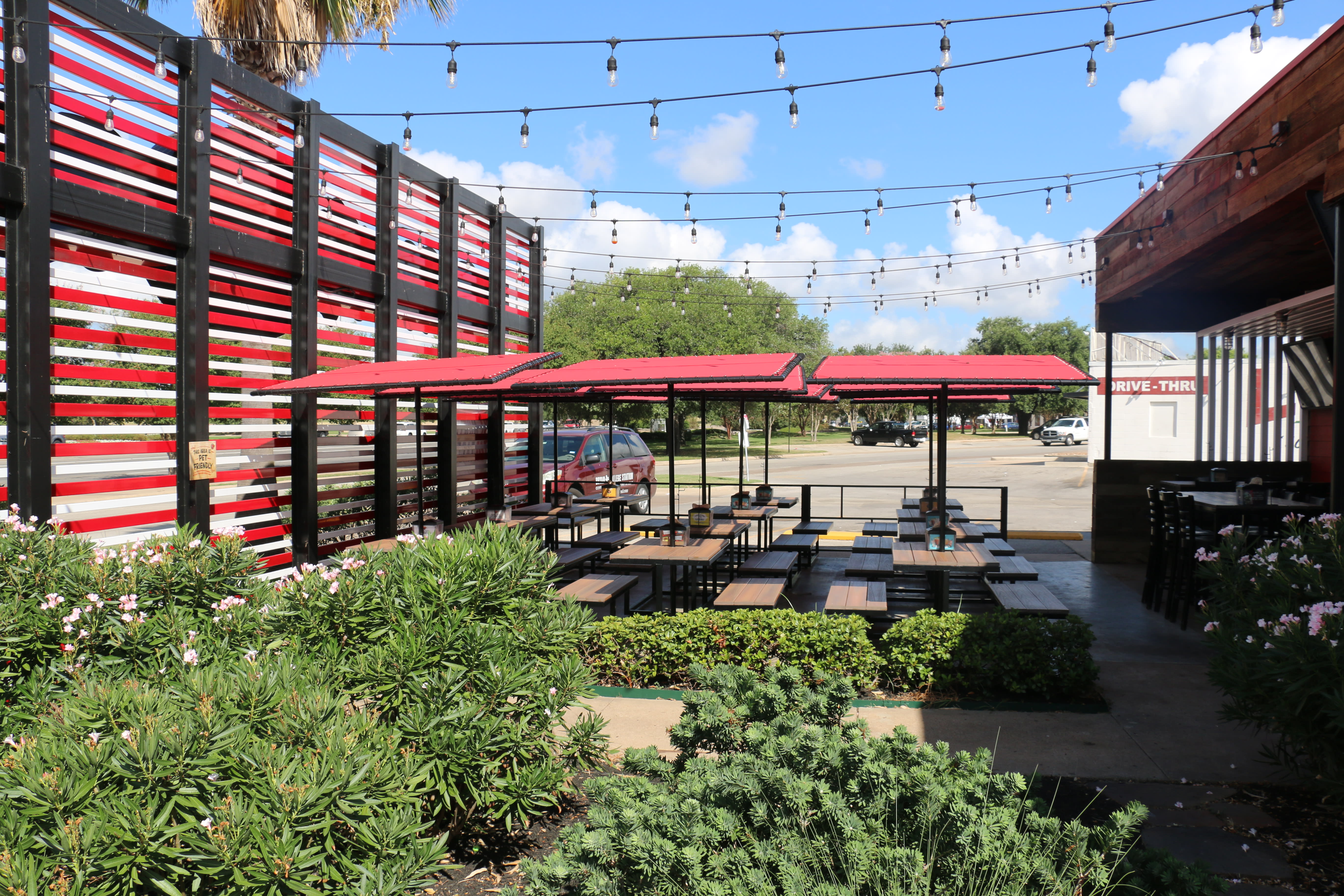 Torchy's Tacos
The Austin chain finally brought a store out to Bryan College Station. Enjoy gourmet street tacos and views of Texas A&M University.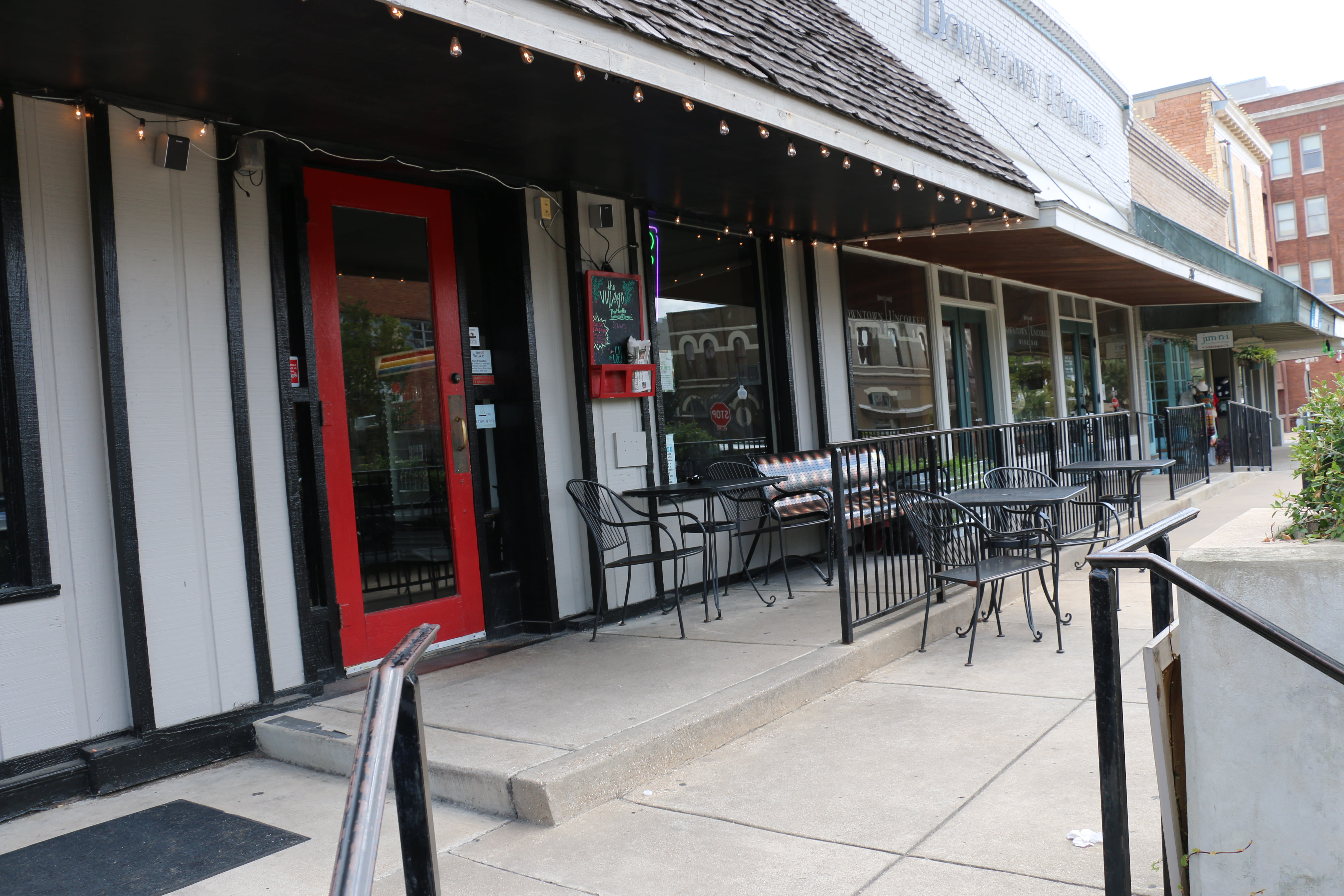 Village Café
Grab a coffee and relax in the middle of Downtown Bryan at The Village. They also serve sandwiches, pizza, and other café-style dishes. Local artists routinely play at the Café, and local artwork can be found throughout.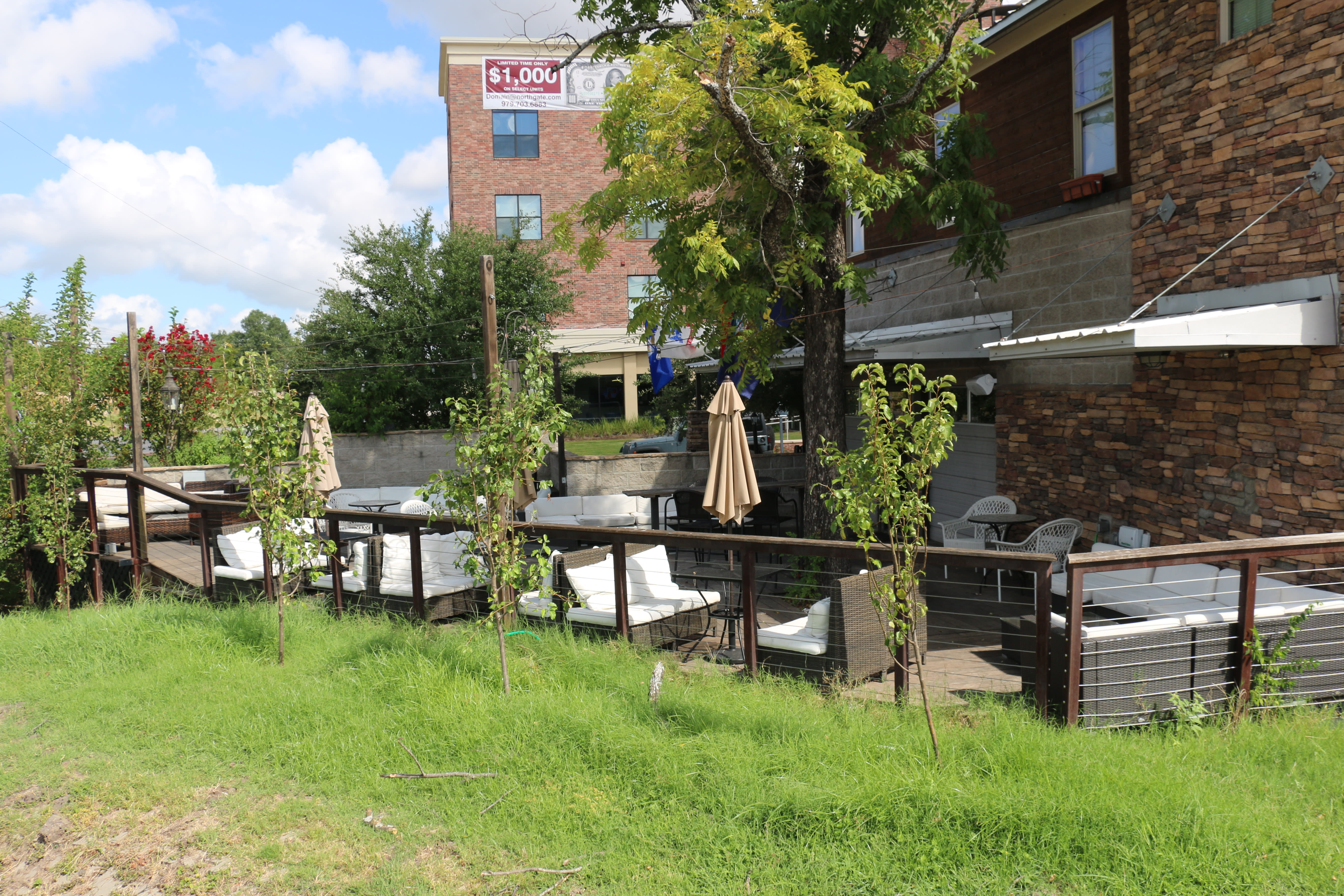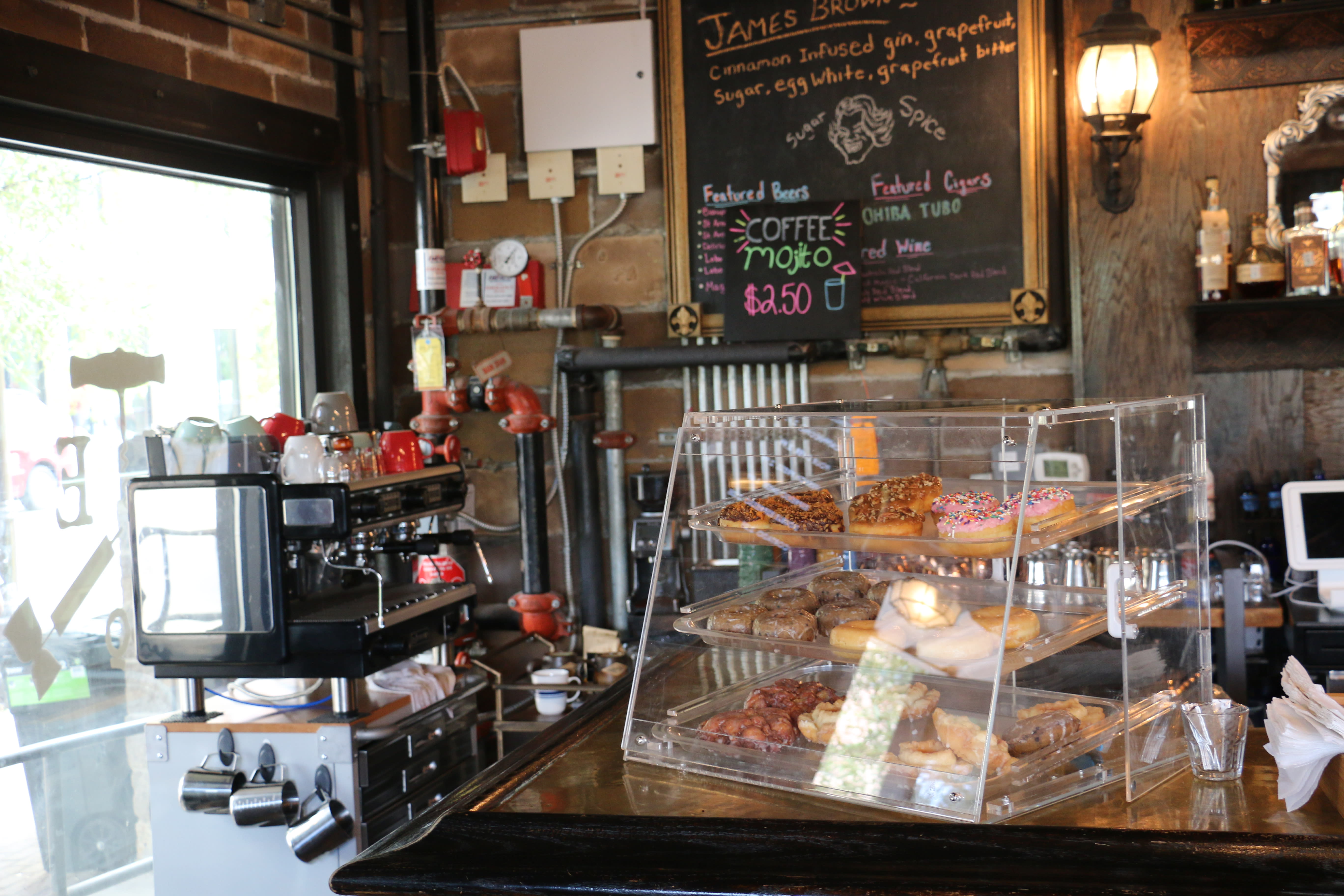 West End Elixir Company
West End Elixir is the first cocktail-specific bar in Aggieland. Enjoy great drinks, specialty pizza and appetizers in one of the coolest patios in Bryan College Station. A retractable wall on one side connects the patio to the restaurant in the cooler months. The second floor will be a cigar room. Patrons can buy and smoke cigars on the patio as well, and stay close to their furry friends. During the morning West End serves as a coffee shop with fresh coffee and donuts.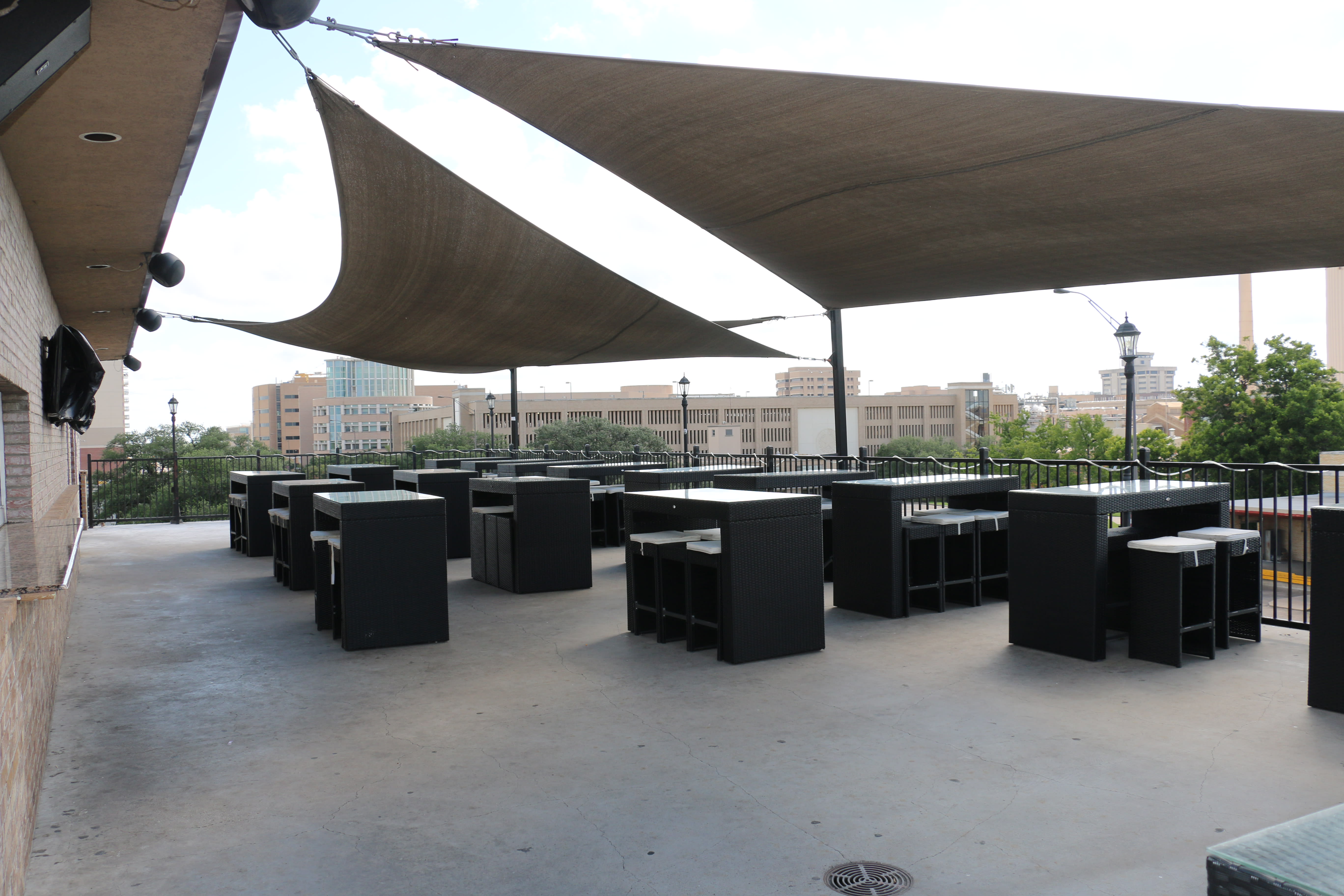 The Corner Bar and Grill
The Corner allows dogs on either one of their two patios. The rooftop patio provides a rare view of Texas A&M campus and Bryan College Station. They have an eclectic menu and daily drink specials that are sure to keep all kinds of guests happy.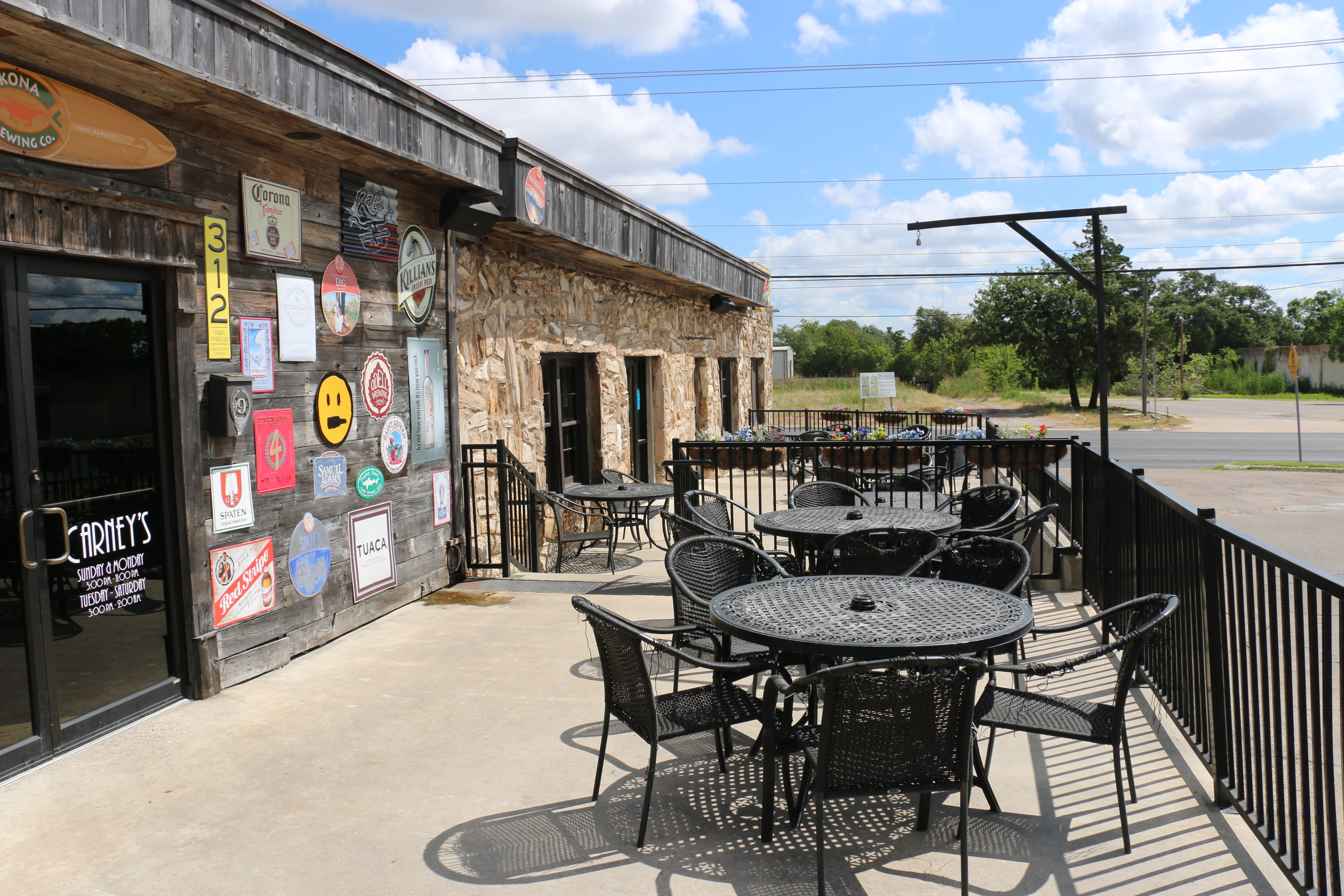 Carney's Pub and Grill
Carney's is a standalone bar with a modern feel. Get lucky in a game of giant jenga or bingo, or partake in one of many weekly events and craft beer releases. Carney's serves half-price food on Fridays and is home to over 46 draft selections.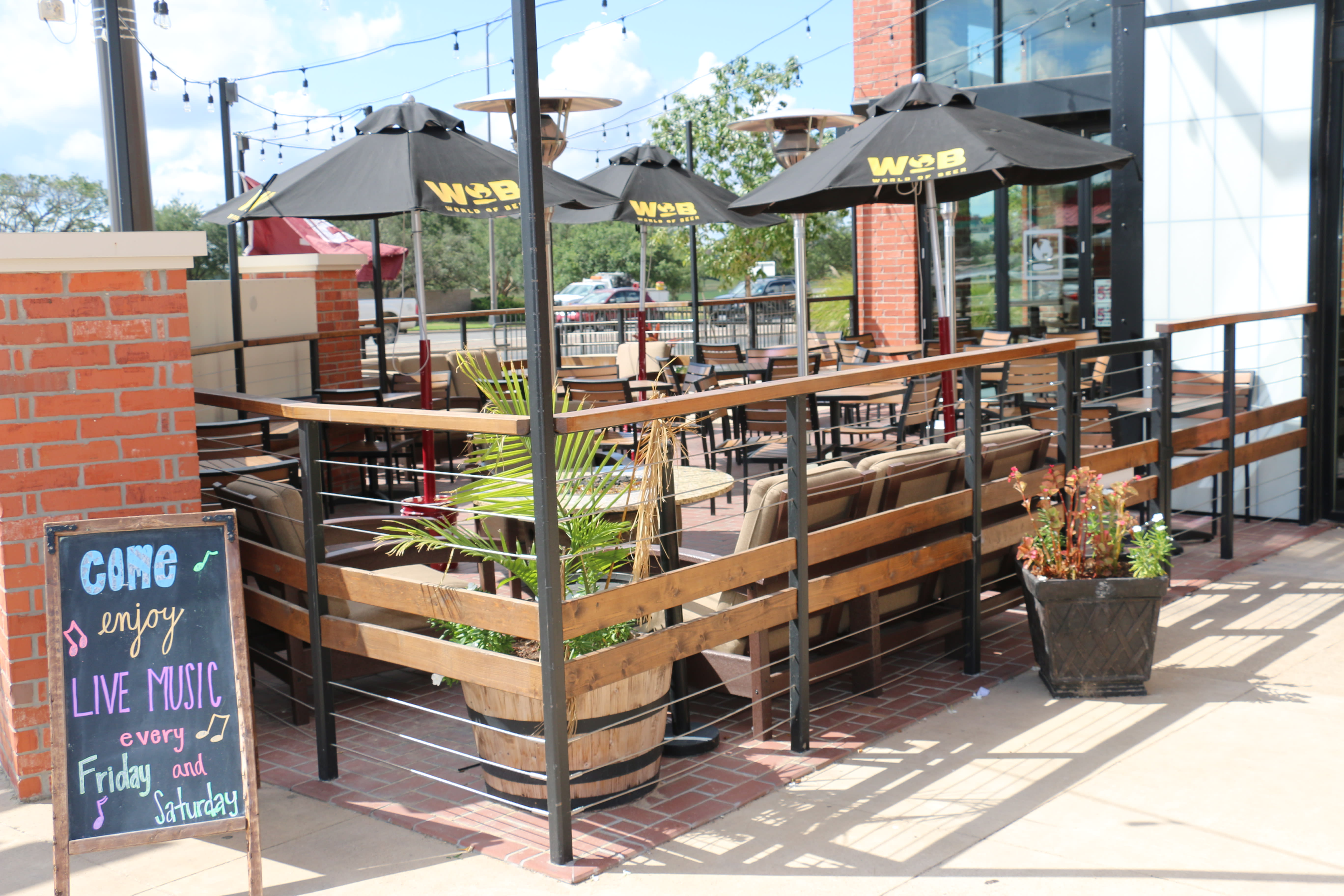 World of Beer
One of the newest places on this list, World of Beer is much more than the name states. Enjoy a night out with the pup, listen to live music, grab a flatbread of gourmet burger, and play some cornhole. World of Beer has a full menu as well as their extensive collection of beers and ales.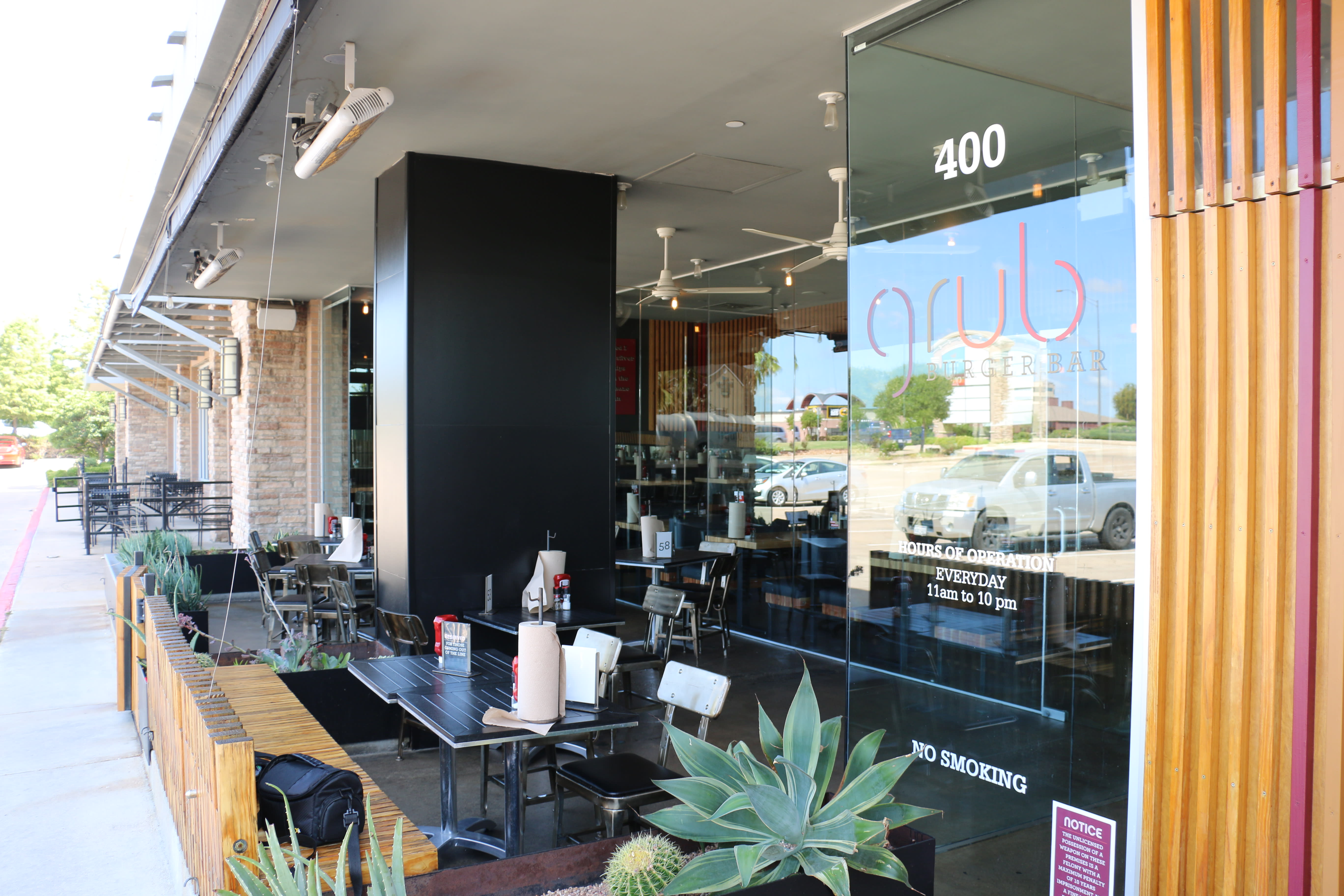 Grub Burger
Grub Burger has been dubbed one of the best burgers in BCS pretty much since its inception. Grab a burger and/or a gourmet shake from a wide selection of options. Grub has a patio out front that accommodates guests of the canine variety.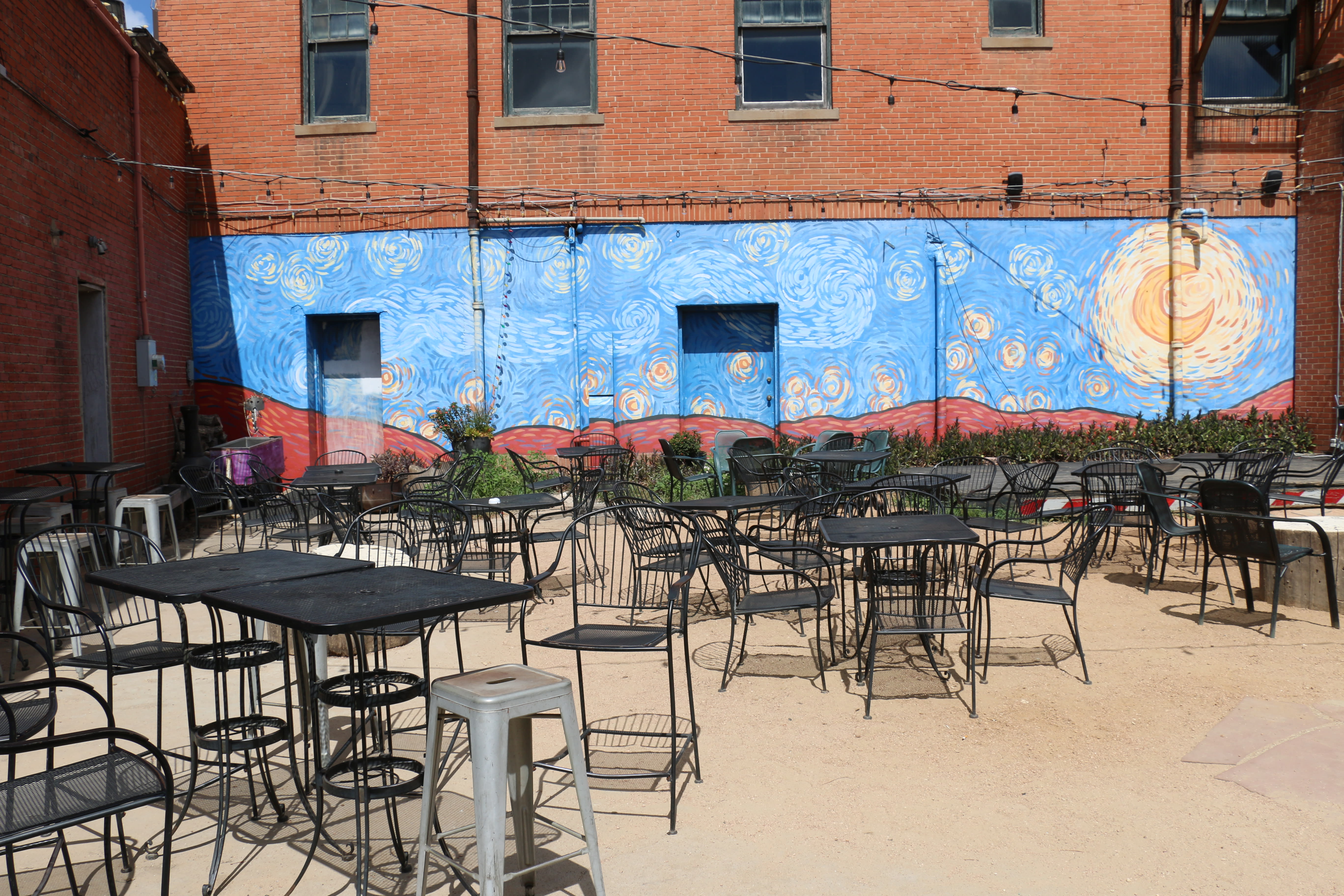 Revolution Café and Bar
Revolution features a spacious patio/courtyard. Come out of for poetry open mic night on Sundays, grab a coffee and join in on some yoga, or come Thursday through Saturday for some great live music. Of course, dogs are always welcome.