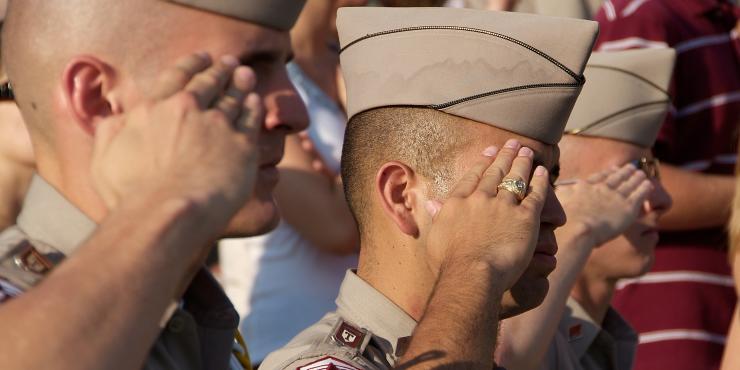 Bryan College Station has been ranked as one of the top retirement locations for armed forces personnel, and was ranked as the #3 military school in the nation. These are warranted recognitions for a destination with the military-supported culture to back it up—and just a few of the reasons why your next military reunion or event should be hosted in Bryan College Station, TX.
Services
There is a lot of forethought that goes into planning reunions and events for the armed forces. Work with a team that dedicates time to assisting you with services that are customized for each group, with branch and service period kept top of mind. Get help customizing an event itinerary for activities and dining options. Get assistance with planning for appropriate lodging and any ADA compliance.
Inclusivity & Accessibility
Inclusivity isn't just an event planning initiative; it's a given. It's an initiative of respect for those veterans and servicemen who might face challenges when it comes to accessibility. Everyone in your group should feel welcomed in an inclusive environment. You'll want to plan for accessibility in advance, from transportation to and from an event, to resources for disabled individuals.
Adaptive Driving Access in Bryan provides a fleet of wheelchair accessible rental vans to offer round-trip travel accommodations for your event. State and community partnerships with the organization, Patriot Paws of Aggieland, help provide invaluable services and resources to disabled veterans, such as:
• Getting help in medical emergencies
• Recognizing and averting PTSD episodes
• Pulling wheelchairs
• Providing bracing to stand, walk, and sit down, and more.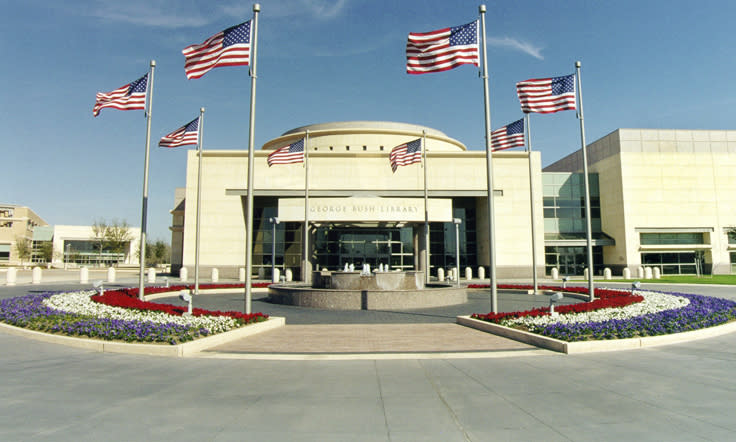 Museums & Memorials
Throughout the community your groups can view landmarks and tour memorials and museums related to specific service periods and branches.
Dedicated on Veteran's Day of 2002, and in honor of all veterans of the Brazos Valley who have served in all U.S. wars, Veteran's Memorial Park features a heritage trail, flanked with bronze sculptures and historic markers recognizing all wars involving the United States.
The Museum of the American GI honors military veterans with remarkable exhibits, aimed at educating visitors on the sacrifices of our servicemen, past and present. Displays include the award-winning Texas Vietnam Heroes Exhibit and the Over There: America in WWI display. The museum also features an astounding collection of restored, fully functional military utility vehicles.
Blue Star Museums in the area include the Brazos Valley Museum of Natural History and one of the top attractions in the state of Texas, the George H.W. Bush Presidential Library and Museum. These museums offer FREE admission to the nation's active duty military personnel, including National Guard and Reserve, and their families, every year, Memorial Day through Labor Day.
Events
Your groups can experience events such as the 4th of July Celebration at George Bush Presidential Library and Museum; the Museum of the American G.I. Veteran's Day Celebration; the Texas Independence Day Celebrations at Washington-On-The-Brazos; and the Texas Birthday Bash.
We understand the work that goes into a military event or reunions. Contact us to begin planning.
For another quick read about the military culture that defines Bryan College Station, check out Softly Call the Muster.