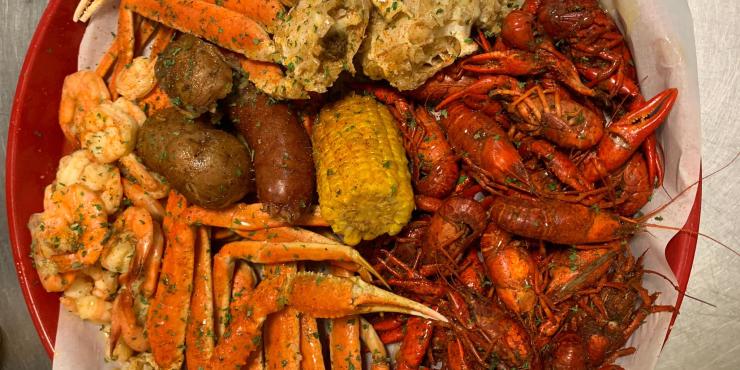 Image Credit: Remnant of Nawlins via Facebook
In August 2005, as the Gulf Coast braced for the impacts of oncoming Hurricane Katrina, Korey Thomas and his family fled New Orleans and headed west. They managed to find their to Bryan College Station a couple days later, receiving a warm welcome from one of the friendliest communities in America. They decided to stick around for awhile, and now 15 years later they're still here sharing the flavors of their home city with residents and visitors of BCS.
The Remnant of Nawlins has been serving classic Cajun fare that will transport you right to the French Quarter since 2014. After being asked by locals for years to prepare Cajun dishes for holidays and special events, the Thomas family decided it was time to open their very own restaurant. Originally operating out of a convenience store in College Station, The Remnant of Nawlins now stands alone as a local hotspot on Groesbeck, just south of Historic Downtown Bryan. 
Owner Korey Thomas told The Eagle, "We've been fortunate. One thing we offer is that we give people the opportunity to taste New Orleans cuisine, to get New Orleans-type food without having to pay the gas to get there," he said with a laugh. "I want us to give people a chance to taste my culture, our culture, what we were raised up on."
The Remnant of Nawlins is a must-try in Bryan College Station, offering New Orleans favorites like poboys, crawfish, gumbo, and more. Read more of the Thomas Family's inspiring story in The Eagle here, and then make sure to experience The Remnant of Nawlins for yourself.
Do you have a favorite restaurant in BCS with an inspiring story of its own? We'd love to hear about it! Let us know at marketing@experiencebcs.com.