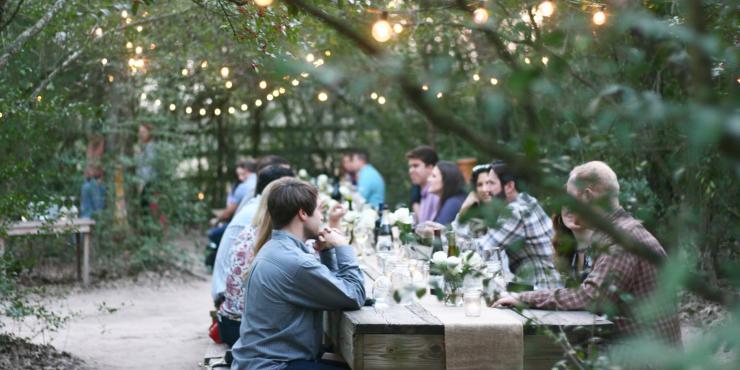 Image Credit: Ronin Farm & Restaurant
A Downtown Bryan farm-to-table restaurant has been honored by the annual Good Food 100 Restaurants List! You'll want to make sure this local favorite is on your itinerary the next time you Experience Bryan College Station.
News worth celebrating:
A local Downtown Bryan favorite, Ronin Farm & Restaurant has made the 2019 Good Food 100 Restaurants List, and scored a 6/6! They are 1 of only 7 restaurants in Texas to make the list this year.
This list honors restaurants and chefs from across the United States who are changing our food systems for good, while creating delicious & innovative dishes.
From Ronin: "We are transparent; from giving tours of our farm to our open kitchen where food preparation becomes part of our guests' dining experience. This enables a connection between the land and the community. The farmer and the season's bounty is at the forefront of what we are providing. Good Food 100 Restaurants aligns perfectly with who we are."
You can read more about the Good Food 100 List, and why Ronin & Chef Brian Light received this honor here: http://goodfood100restaurants.org/work/ronin-farm-restaurant/
We hope you'll join us in celebrating with Ronin on your next trip to Bryan College Station!