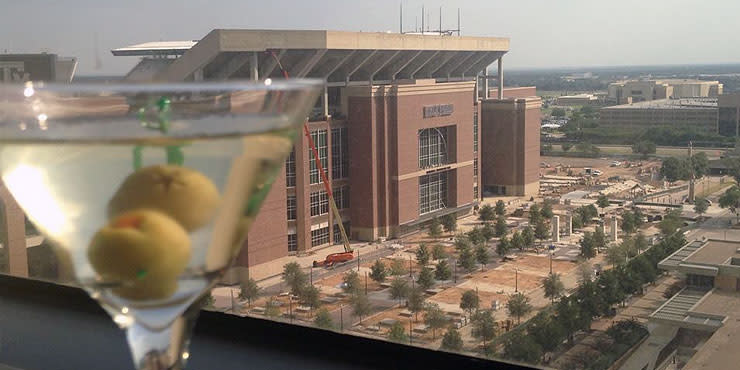 Looking for a destination with a spirited sports culture and plenty of sporting events to pair with your meeting? Bryan College Station is your spot!
With Texas A&M University located in College Station and home to an SEC football team, the town is full of spirit and traditions during the fall months. Football season is undisputedly one of our favorite times of the year and a fun time to bring your meeting here!
Kyle Field and its surrounding areas buzz with activity and excitement during home games, so make plans to extend your meeting to include a Fightin' Texas Aggie Football game along with some sports-themed activities below.
Eat, Play, and Stay Around All Things Sports.
Here's a look at a list of places to eat, play, and stay to enhance your sports-themed meeting.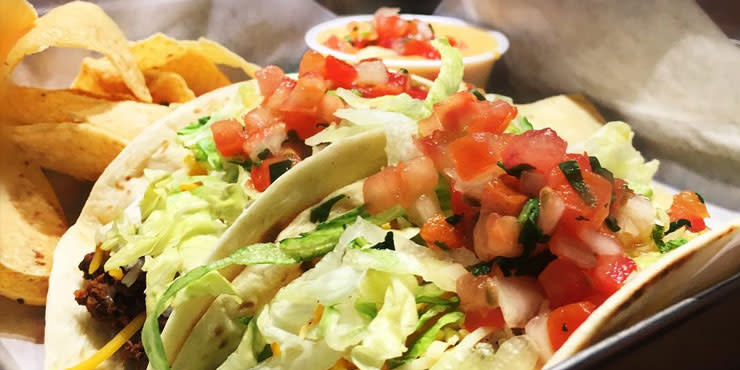 Eat!
University Club - Overlooking College Station, including Kyle Field and the surrounding campus, University Club is newly renovated and features meeting spaces, a lunch buffet, happy hour options, and excellent views.   
The Tap - If you're looking for a spot where your group can watch football and enjoy some good food and drinks, The Tap is the place. It's an established sports bar that locals love and has daily happy hour offerings for those post-meeting outings.
The Corner Bar and Grill -The Corner Bar is located in Northgate and includes a rooftop patio that overlooks the beautiful Texas A&M University campus. Fun fact: Corner Bar is home to Northgate's largest TV, so even your large groups can see the action of the game.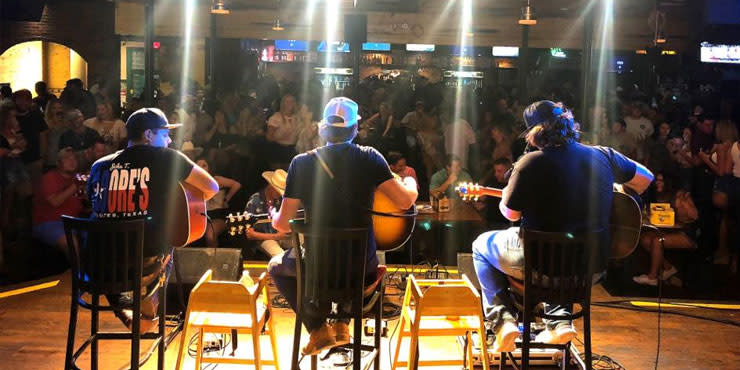 Play!
Football Schedule - Take a look at the 2018-2019 Aggie football schedule to pair your next meeting with a game so attendees can experience an SEC football weekend in the South. (You've heard how fun those can be!)
Fall Athletic Schedule  - Football isn't the only sport going on in the fall though. Check out the athletic schedule for the dates, times, and locations of upcoming sporting events to pair with your meeting.
Breweries/Wine Bars - Visit the local breweries and wine bars as a fun alternative to the big sporting events. Blackwater Draw Brewing Company offers craft beers made locally, and Downtown Uncorked Wine Bar is the perfect spot to listen to live music and sip on a glass of wine!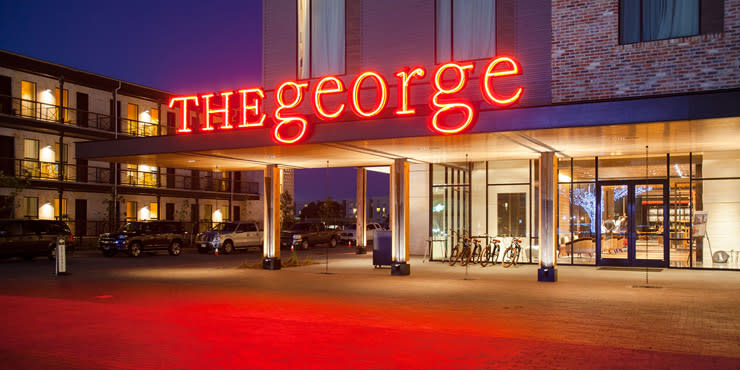 Stay!
The George - 4.5 Star Rating on TripAdvisor
Not only does this refined and rustic hotel offer Southern hospitality and a contemporary aesthetic, but it's also located in the center of the Century Square on the Texas A&M campus – a lively hotspot with retail, dining, and live music.
Cavalry Court - 5 Star Rating on TripAdvisor
Also located in the heart of Century Square on campus, Cavalry Court is an escape from the typical hotel stay. The full-service, boutique hotel blends retro military style from the 50's and 60's with touches of modern amenities.
Hampton Inn - 4 Star Rating on TripAdvisor
Located just three miles from the regional airport, Hampton Inn is smack dab in the middle of Bryan College Station – only one block from the Texas A&M University campus, and close to plenty of shopping centers and golf courses.
The Stella - 4.5 Star Rating on TripAdvisor
The Stella Hotel was the first independent full-service hotel in Bryan-College Station, Texas. The 176-room hotel unites music, art, design, and service to handcraft a genuine Texas experience. Fresh but familiar, authentic yet evolved. A place that mirrors the progressive, intellectual spirit of our surroundings. From summer concerts on the lawn to seasonally inspired cuisine, everything about Stella exudes the warmth and cherished traditions of Texas.
Are you ready to talk to someone about planning your sports-themed meeting? We're here for you! If you still want to discover more about Bryan College Station for your meeting, we have plenty of topical blogs, full of the goods.