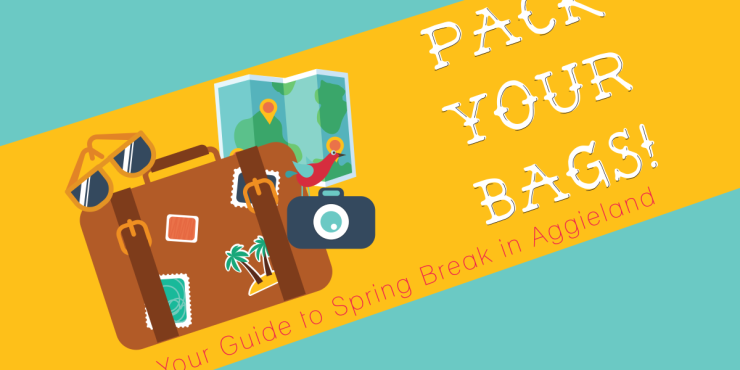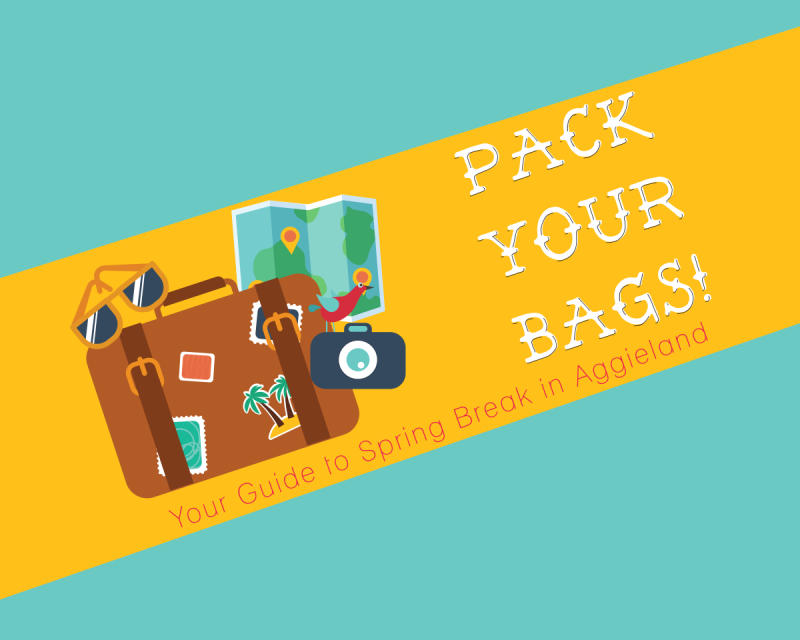 Need some fun, family-friendly ideas to fill up your schedule this spring break? We've come up with a bucket list of things to do throughout the week of March 14th-20th in the Bryan College Station area. Grab your friends and family and start crossing some off! Happy Spring Breaking! 
For the outdoorsy and sporty:

For the adventure-seekers and alcohol-drinkers:

For the little ones:

Lake Bryan – You can camp, sunbathe, play volleyball, have a picnic, roast s'mores, or go fishing! This huge piece of paradise is just minutes away from Bryan College Station and has an endless supply of activities for all ages!

Lone Star Trapeze Academy – Embrace your inner daredevil and learn trapeze! Take a trip to the home of flying trapeze in the BCS area. No experience required.
The Children's Museum of The Brazos Valley: Ready for Rio Spring Break Camp 2016 – Send your little ones to prepare for the 2016 Olympics by learning about a new continent every day! There will be stories, games, special guests, and crafts! USA! USA! USA!
Parks, Trails and Playgrounds – Bring a hammock, go hiking, challenge your friends and family to a basketball game, or even go on a bike trail! Bryan College Station has a variety of beautiful parks to help you soak up some Vitamin D!

 

 

Padlock Escape Games – You're given one hour to escape from a locked room. Unravel hidden clues and solve puzzles to unlock the door! Find out who's the Sherlock Holmes of your friend group.

 

 

Larry J. Ringer Public Library: Kiddy Boogie Woogie – On March 17th at 2pm, your kids are invited to a children's dance party! Let them run loose and learn some pretty awesome dances. No registration required.
Pools, Aquatic Centers, and Water Parks – Bryan College Station has a variety of pools and waterparks for you to make a splash in this spring break! Fun for all ages. Go ahead and perfect that cannonball!
Grand Stafford Theatre: Midnight Express – Looking for some live music during spring break? On March 18th, this classic rock cover band will be performing at Grand Stafford Theatre in Downtown Bryan!
Wolf Pen Creek Amphitheater: Movies in the Park – On Saturday, March 12th, at 6pm, bring a picnic and a blanket and head on down to Wolf Pen Creek Amphitheater for an outdoor showing of "Paddington!" Guests are asked to bring a new teddy bear to benefit Scotty's House Child Advocacy Center! Free admission.

 

 

Texas A&M University Aggie Baseball & Softball – You can't spend a whole week in College Station and not attend at least one Aggie sports event. Both women's and men's teams will have you jumping out of your seat with excitement!
Messina Hof: Waggles & Wine – What's better than wine and dogs? Come out to Messina Hof Winery and Resort and bring your fluffy friend. You'll be treated to wine slushies while they'll get special pup treats!

 

 

Painting with a Twist: Kidz Kamp (Monday – Friday!) – Feeling crafty this spring break? Kids are invited to a special week-long art camp at Painting with a Twist! Bring home hand-made pictures of dogs, zoo animals, the Earth, and more, all made by your little one!

 

 

Franklin Drive Thru Safari – Giraffes, zebras, and goats. Oh my! An awesome, air-conditioned alternative to the zoo. Get the same experience of seeing outrageous animals all from the comfort of your own car!
St. Patrick's Day – On March 17th, break out your green shirts, socks, and crazy wigs. The Bryan College Station area has plenty of ways to celebrate our favorite Irish holiday! Keep your eyes peeled for a blog featuring all of the great St. Patrick's Day specials going on that night!
Larry J. Ringer Public Library – Tweens Decorate Spring Cookies – On Saturday, March 19th from 2 pm – 3 pm, fifth and sixth graders are invited to celebrate the arrival of springtime by having a cookie-decorating party! All materials will be provided.