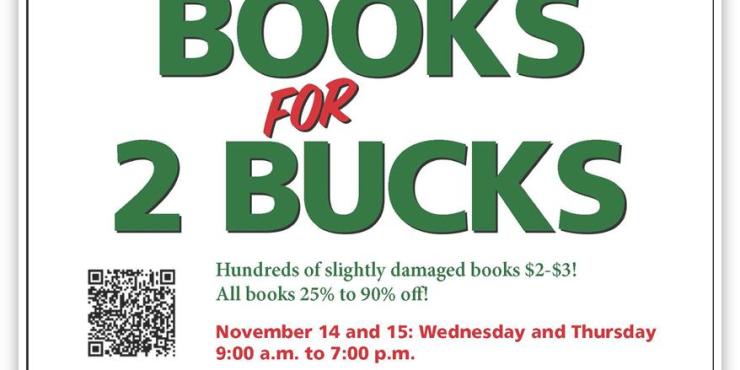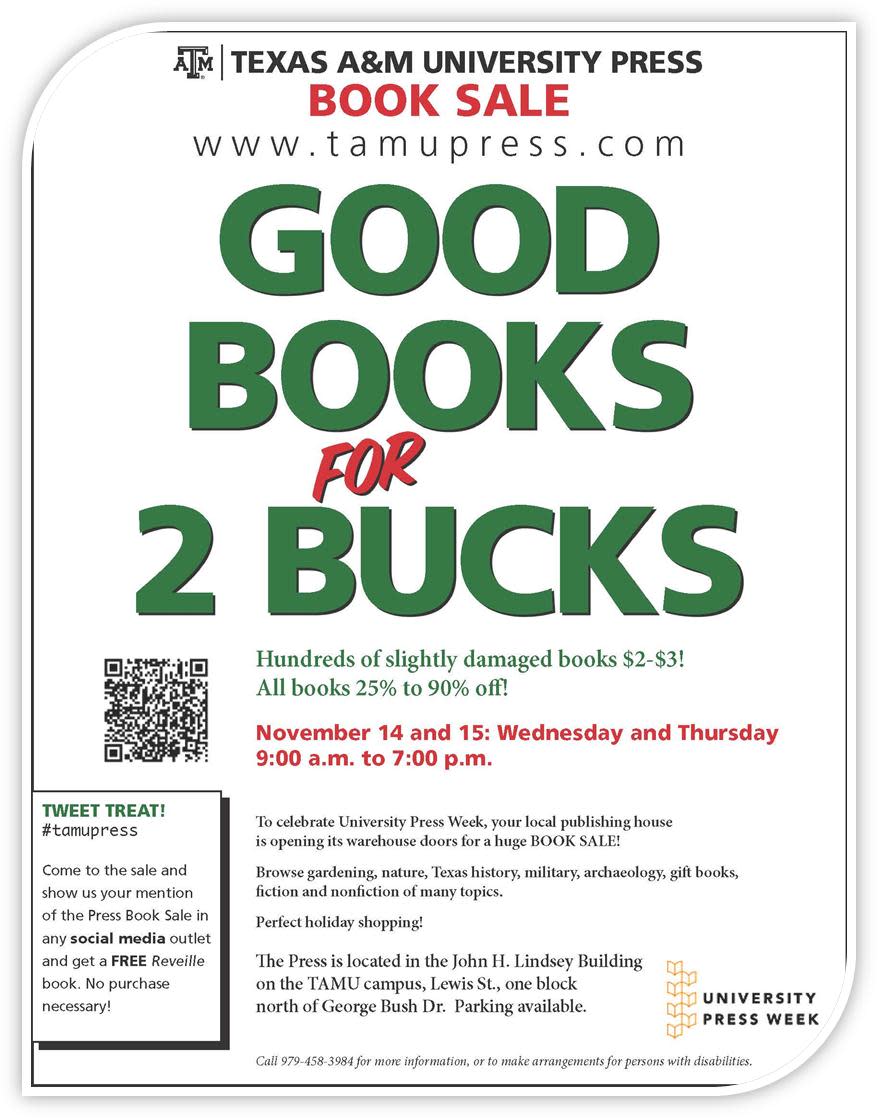 Texas A&M University Press will celebrate University Press Week Nov. 11-17, heightening awareness of the significant role academic publishers play in advancing knowledge across this state and around the world.
Stop by Texas A&M Press Wednesday and Thursday, Nov. 14-15, for the Press Book Sale — back by popular demand for University Press Week.
Want to learn more about Texas A&M Press and the books we publish?
Follow the press on Facebook and Twitter (@tamupress) for book trivia, a staff-curated "Best of Texas A&M Press" list, press testimonials, and links to the University Press Week blog tour.
For more information on University Press Week visit our website!
http://www.tamupress.com/Filerepository/webdocuments/upweek.htm