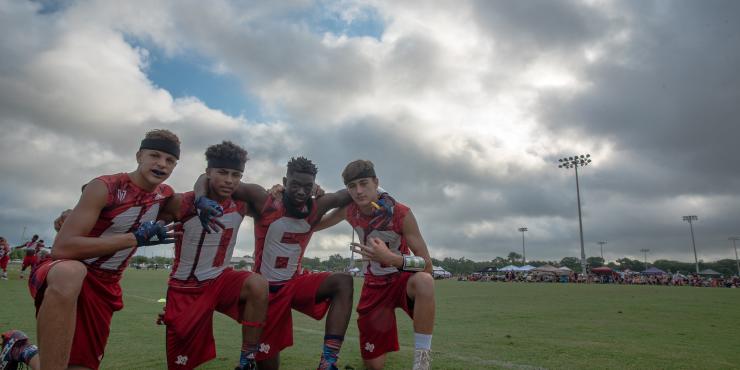 Grab your shades, water bottles, and team spirit…
The 20th Annual Texas 7on7 State Football Championship is making its triumphant return to Bryan College Station. June 29th through July 1st, you can see your favorite teams in action for the grand prize of Texas 7on7 State Champions! The championships will be held at Veterans Park and Athletic Complex in College Station, TX.
Not familiar with 7on7?
Texas 7on7 is a competitive, non-contact form of football. It is played with no pads and only passing. This sport is the true summer football pick-me-up for all you avid football watchers who just cannot wait until August!
Are you attending?
Bryan College Station offers many things to do and great restaurants for you to choose from while your team is on break. From Aggieland War Games and Jumping World Trampoline Park, to the George H.W. Bush Presidential Library and Museum, we have an endless number of ways to spend your time here in #bcstx!
Before you go!
Take a look at our calendar of events and hotels, so you can start planning your next visit to Bryan College Station. Especially during a Fightin' Texas Aggie home football game!
Thank you!
We would like to thank the Texas State 7on7 Association for choosing Bryan College Station Sports and Events to host, the City of College Station Parks and Recreation and many community partners that make this event a success. This tournament will bring over 8,400 people to Bryan College Station!