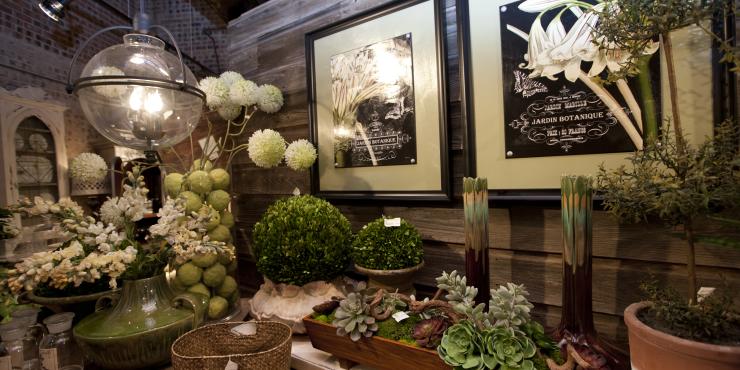 With the New Year approaching quickly, you might be thinking about that dreaded list of resolutions you need to make for 2017. Maybe you want to try more local eats, or work out four times a week. Maybe you even want to "treat-yo-self" every first Friday of the month and buy yourself something special, or educate yourself and your family. Luckily, Bryan College Station is the PERFECT place for you to exercise the resolution that encompasses all of these things, which is traveling more!
           Eat Local – Whether it's the best taco you could ever imagine, or fried chicken that makes your mouth water thinking about it, Bryan College Station has DOZENS of local restaurants for you to choose from. From fine dining, to wonderful hole in the wall spots, BCS has a place to feed all appetites. Not to mention almost all of our local restaurants buy their produce and products locally, which is a huge plus! Be sure to check out our list of restaurants in the area and find the perfect spot for you and your friends to try out next.
         Get Outside – We all know how packed the gyms get when the New Year rolls around. Why not skip the people in line for the treadmill, to get moving outside? Bryan College Station has so many opportunities for people to get out and get active. From taking a stroll around Lake Bryan, to jogging around Research Park and finishing with a lap around the George Bush Library Pond, be creative and grab your friends and family to join in on the adventure. Check out our list of parks to plan your next "after work stroll" and a place to host a picnic for your next free weekend!
            Shop Local & Support Small Business – From trying to find the perfect gift for your mother-in-law, to having the worst week ever and wanting to buy those pair of earrings you saw through a window, Bryan College Station is known for having unique gifts and items you cannot find anywhere else! One of the best times to go shopping is during First Friday in Historic Downtown Bryan. Vendors and local shops galore are open until late in the evening with handcrafted items for you to choose from. Trying to find a painting to hang in your living room that no one else will have? Or a necklace that was glass blown just for you? Here is a list of all of out wonderful places to shop in BCS.
            Embrace the Rich History – A lot of times in our busy lives, we forget to take a step back and look at the culture and people that surround us. Bryan College Station has a rich history and several places for the entire family to have fun while learning in 2017. For example, the Brazos Valley Museum of Natural History, the Brazos Valley African American Museum, The Children's Museum of the Brazos Valley, the George Bush Library, and the Carnegie History Center are all wonderful spots to learn and have a great time too. Here's our list of all of the galleries and museums for you to visit this year!
On New Years Eve when you start to sweat thinking about the list of resolutions you need to make for 2017, think back on the one thing that includes every resolution you could think of, travel more! Better food that's healthy, ways to get outside and moving, treating yourself with a shopping spree every once in a while, and getting educated on the world that surrounds you. Thankfully, Bryan College Station has all of these things and more.  We hope you'll experience BCS for yourself in 2017!
Happy New Year!
-The Bryan College Station Convention & Visitors Bureau