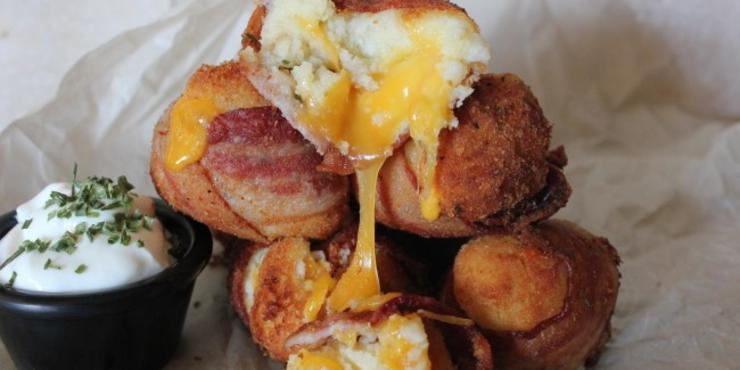 What goes better together than Thanksgiving and football? With everything from the traditional to the newest and most innovative Pinterest recipes, we have your Thanksgiving tailgating menu covered for you. Get ready to relax, watch some football and stuff your bellies with some delicious Thanksgiving dishes.
---
The Main Entrées
Turkey is the main staple for most, but when you are tailgating it is a little hard to think about spending four to six hours grilling, roasting or smoking turkey. This Thanksgiving, get ready to blow your tailgate crowd out of the water with your newest recipes.
---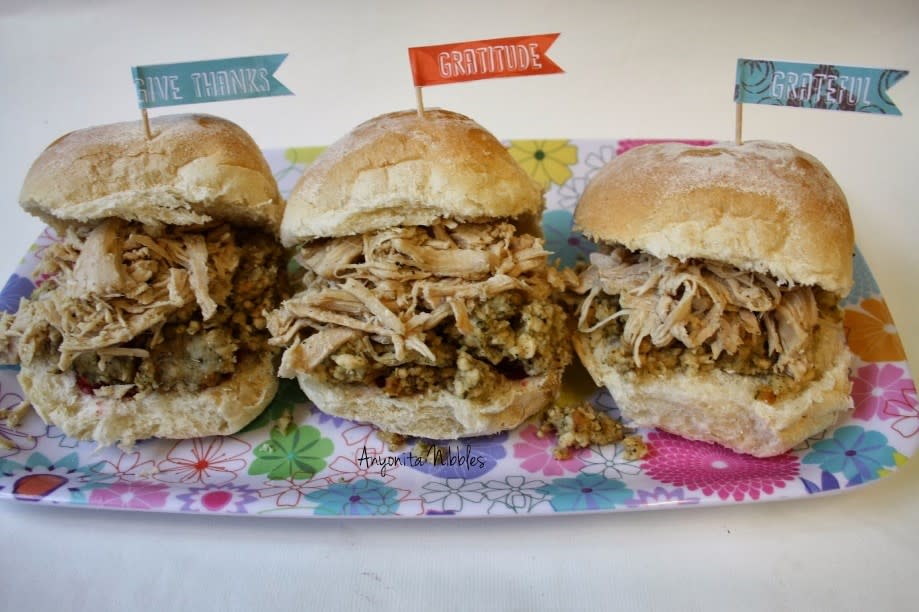 Pulled Turkey Sliders
Easy to cook and even easier to eat, these sliders will make you realize just how boring a plain old turkey can be sometimes. No knife and fork needed with these bad boys; just get ready to sink your teeth into something that will make you feel really grateful. See the Recipe.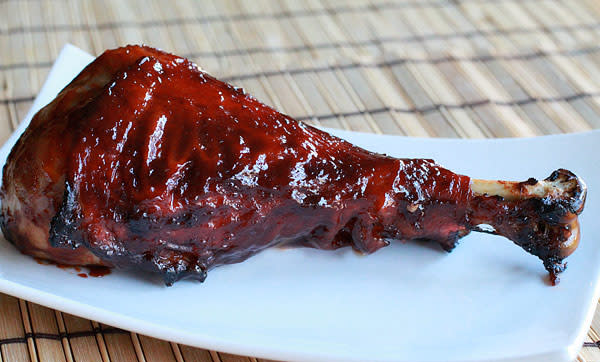 Smoked Turkey Legs
If you are still looking for a bit more traditional Thanksgiving entrée and do not mind a longer cook time, we have just the recipe for you. Smoked turkey legs are not only a staple at your local Ren Fest, but a perfect Thanksgiving dish that will not leave you hungry before heading off to the game. See the Recipe. 
---
Some Savory Sides
What would Thanksgiving be without the staple sides? Get ready for delicious side dishes sure to have you unbuttoning your jeans.
---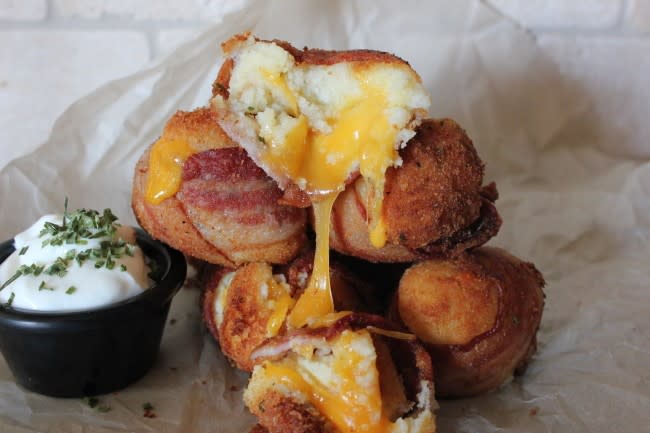 Bacon Wrapped Mashed Potato Bombs
Tailgating can be messy and finger foods are always easier on the cleanup crew. These mashed potatoes bombs will make clean up and eating delicious and easy. See the Recipe.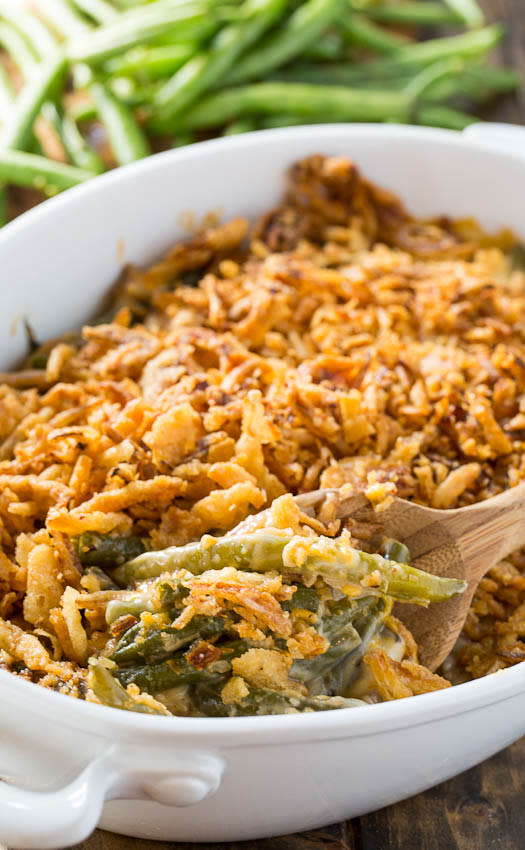 Cheesy Green Bean Casserole
Whether your grandmother or your mom makes it, you have to have Green Bean Casserole on Thanksgiving. Casseroles may not seem like the perfect tailgate food but they are probably the easiest to prepare, make and bring anywhere with you. See the Recipe.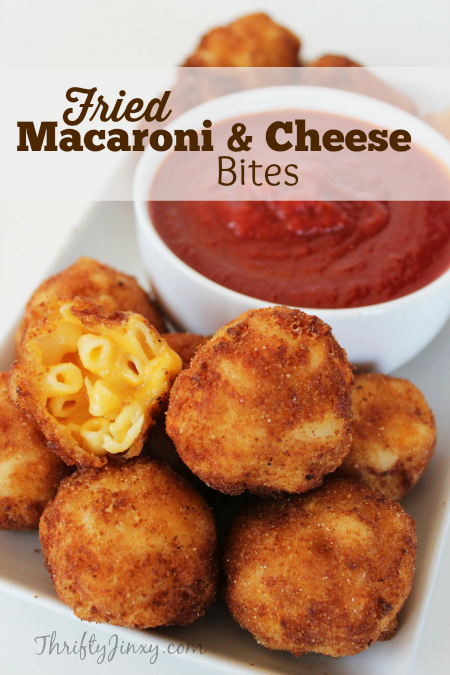 Mac & Cheese Bites
Who could possibly have a Thanksgiving dinner without macaroni and cheese? While the cheesy deliciousness of mac and cheese may seem like an easy dish to make for a tailgate, we just made it even more delicious and easy for you. See the Recipe.
---
Delectable Desserts
After all that turkey and possibly a little nap, you have to be ready for the best part of Thanksgiving; the desserts! Whether you are team pumpkin pie or pecan pie, we are ready to get rid of those cravings.
---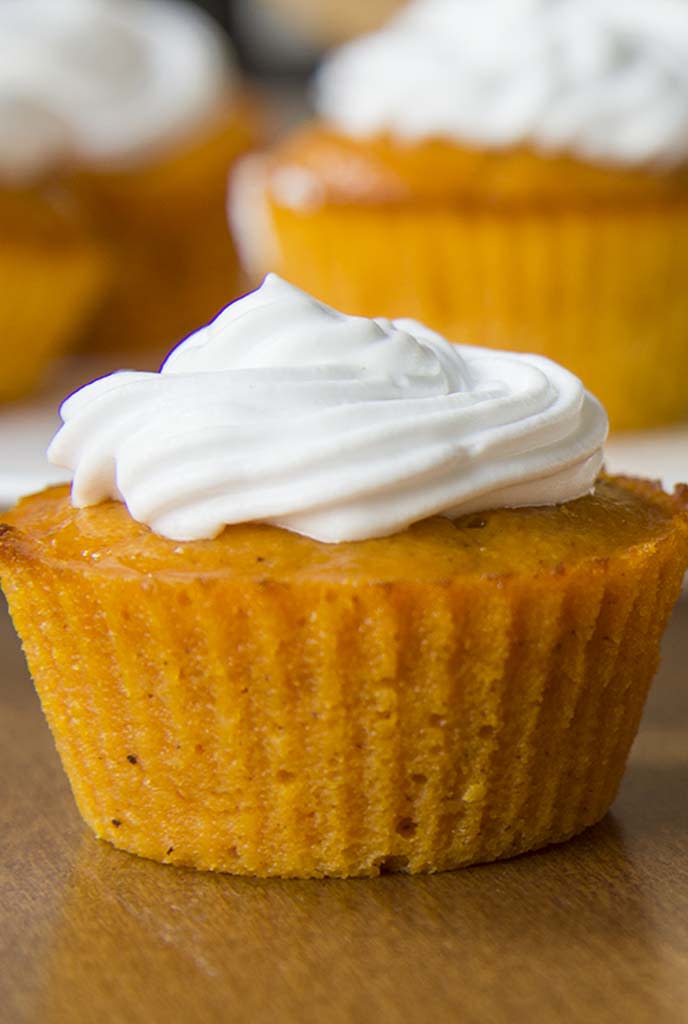 Pumpkin Pie Cupcakes
With a new spin on Pumpkin Pie, you won't need forks and plates — just a sweet tooth and some room in your stomach. See the Recipe.
---
Drinks for the Adults
While the holidays can be a daunting and exhausting time for anyone, tailgating is supposed to be a fun time. One of the things that makes tailgating so much fun are the drinks!
---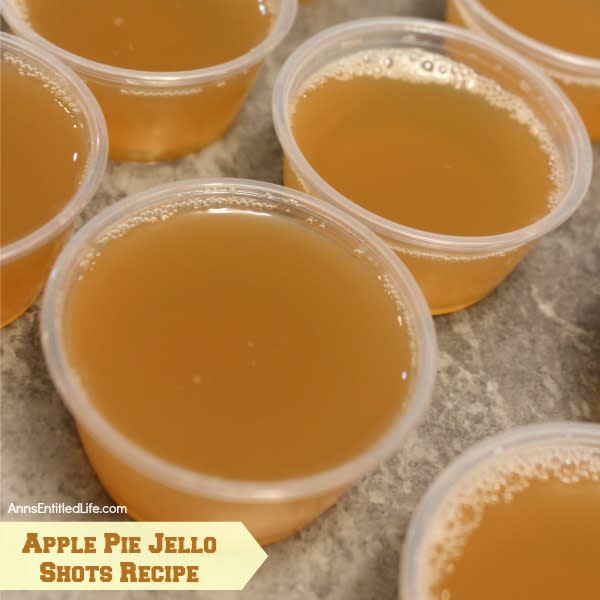 Apple Pie Jell-O Shots
We looked high and low for the perfect drink to make your Thanksgiving tailgate the best one yet and these Apple Pie Jell-O Shots seem to be just the thing. Tiny but powerful, these Jell-O Shots are to be handled with care. A couple of these and the turkey will not be the only thing putting you to sleep. Remember to have a good time but also to drink responsibly. See the Recipe.
---
 Drinks for Everyone
With our last and final recipe, we wanted to leave you with a sweet taste in your mouth about Thanksgiving tailgating. This drink is sure to leave you satisfied and go great with any one of the dishes we recommend.
---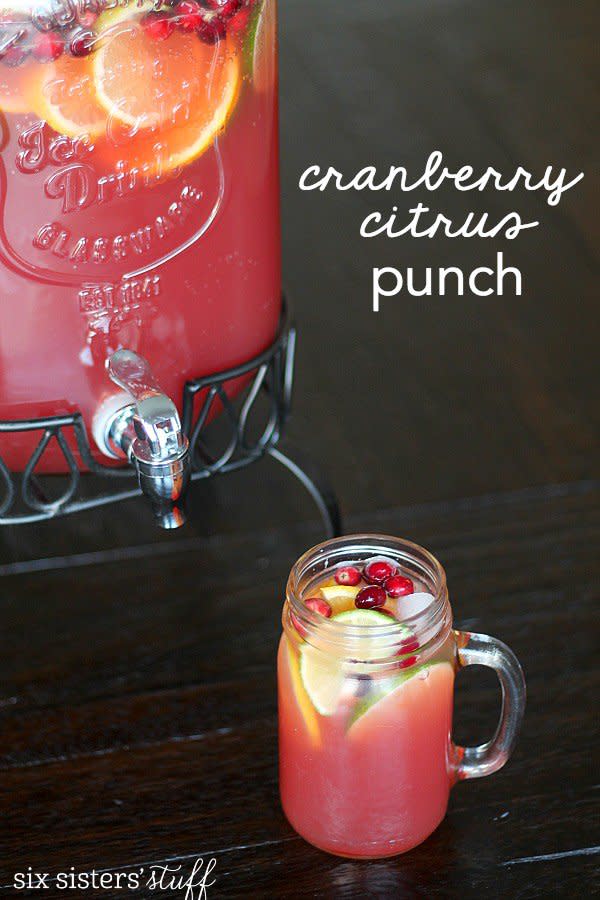 Cranberry Citrus Punch
Sweet and a little sour, this Cranberry Citrus punch will make a perfect drink for any of your dishes and sides. See the Recipe.

Some of these awesome dishes will have your tailgate the best there is. Your crew will be ready to watch the Aggies #BTHOLSU and maybe even a little nap after wards. Thanksgiving is just around the corner and so is the LSU game so get ready!