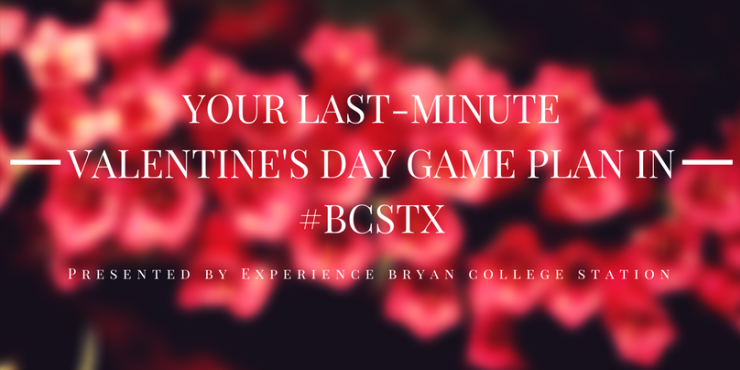 Sometimes life gets in the way and you forget to plan that "perfect, romantic and memorable" Valentine's Day date. We're here to help! Here's your "last-minute" Valentine's Day game plan from Experience Bryan College Station.
Step 1: Flowers and Chocolate
Okay, we have to start with the essentials, flowers and chocolate.
For the flowers, stop by The Farm Patch Produce Market & Garden Center. #ShopLocal and find the perfect bunch of flowers for your special someone! 
You're in luck, The Chocolate Gallery in Downtown Bryan has an entire selection specifically for Valentine's Day. From chocolate covered strawberries to cinnamon red-hot bark, your Valentine will love a box of chocolates from The Chocolate Gallery.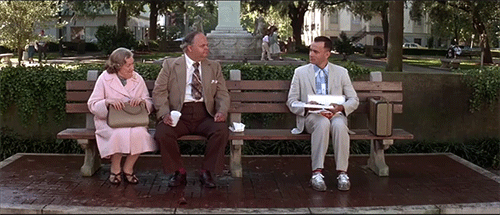 Step 2: Dinner Reservations
Just in case the iconic Valentine's Day Dinner hot-spots (The Vintage House Restaurant, Christopher's World Grille, Amico Nave, Astin Mansion, and The Republic) are already booked, here are local venues that'll still serve up a great dinner for the two of you.
Napa Flats Wood Fired Kitchen, Café Eccell, The West End Elixir Company, Downtown Uncorked Wine Bar, The Village Cafe and many more Aggieland Favorites.  
Step 3: Ending the Night
After dinner, surprise your valentine with a "Trail of Lights Date Night" at Wolf Pen Creek. Food trucks and gift vendors will be on site, along with a romantic trail of lights. If you're looking for a final place to visit before heading home, we recommend stopping for ice cream at Farm House Creamery, or some coffee and maybe a few glasses of wine at the Tipsy Bean Coffee and Wine Bar.
There's our game plan! Have other suggestions on where to spend Valentine's Day in #BCSTX? Comment and let us know!